More information about RE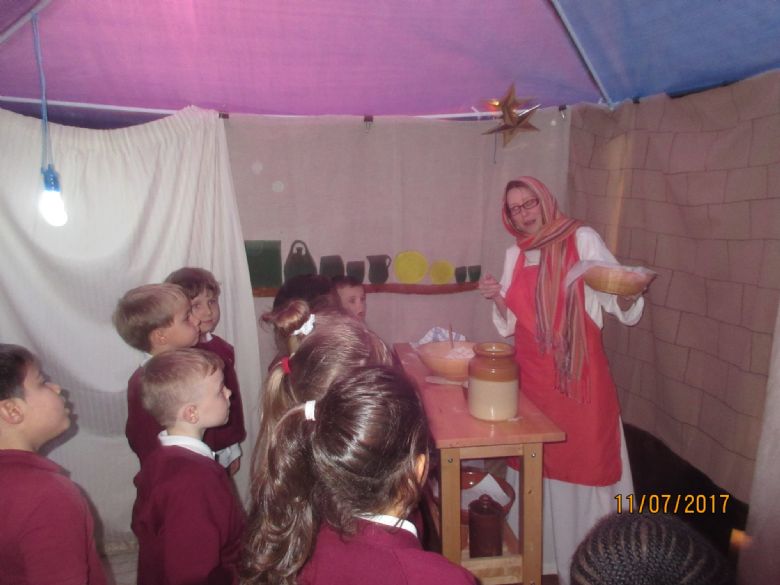 At Hillcross Primary School, we value and celebrate the many different religions worshipped in our community and feel extremely fortunate to have such diversity within our own school.
We strive to ensure that we provide rich and engaging learning opportunities to develop all children's knowledge and understanding of all of the world's major religions.
What the children think
coming soon!
Our R.E Curriculum
In Nursery and Reception, planning is implemented using 'Developmental Matters' from the Early Years Foundation Stage Document. This relates to 'Understanding of the World'.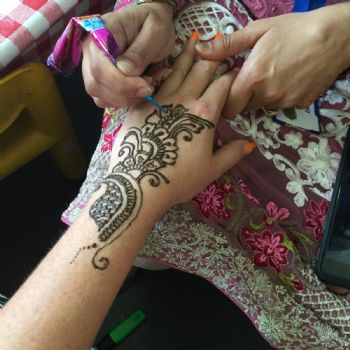 In Years One to Six our school curriculum for the teaching of Religious Education (R.E) is taken from the 'Agreed Syllabus for Religious Education' created by the London Borough of Merton. The religions represented in the agreed syllabus have been selected as reflecting the diversity of the principle religions in Great Britain. These are:
Christianity
Buddhism
Hinduism
Islam
Judaism
Sikhism
Wherever possible, the teaching of R.E links to the topic being taught at the time. The teaching of R.E presents children with the opportunity to explore and undertstand British Values and equality within a learning context. It also provides meaningful opportunities for children to apply basic skills, such as maths and writing, to their R.E learning.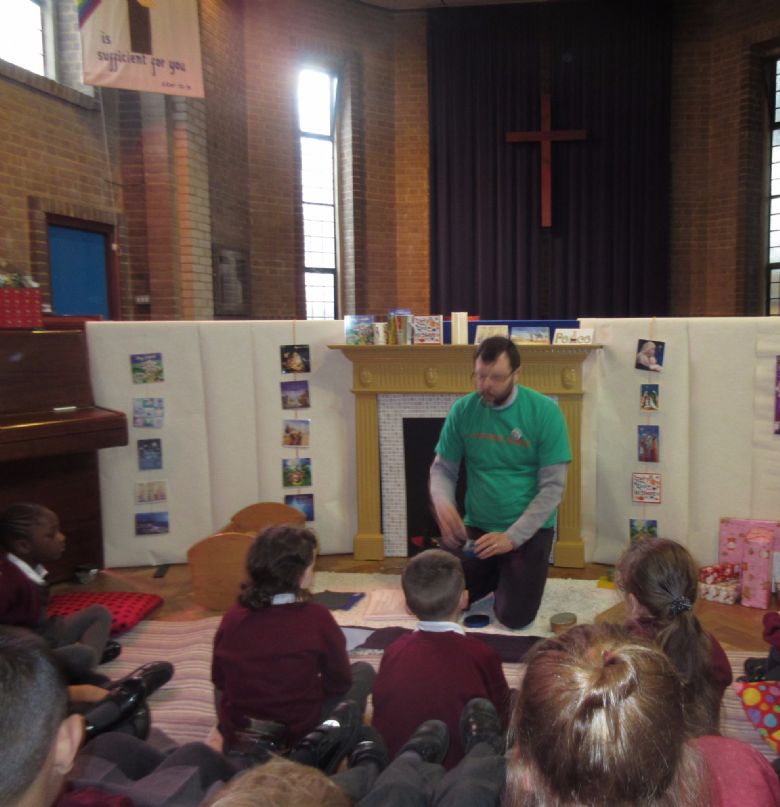 Here are some examples of the exciting topics we cover at Hillcross:
Christianity: The Church - provides Year One with the opportunity to visit a local church and identify the key features of the building. Within this unit, children also learn about important Christian ceremonies such as baptism. As well as Christianity, children also have the opportunity to learn about Islam.
Christian and Islamic Faiths and Values - Throughout Year Two, children have the opportunity to visit their local church and their local mosque. This provides enriching experiences for children to gain an understanding of the different religions in the UK; linking closely to our British Values of having tolerance for others.
Judaism: God and the Torah - During term 2 in Year Three, children learn about all aspects of Jewish life. Children have discussions about what Jewish people believe is right and wrong in their lives; whilst having the opportunity to discuss their own opinions on what is right and wrong to them.
Hinduism: God and Sacred Writings - In Year Four, children explore some of the themes in the story of Rama and Sita: faithfulness, victory over evil, friendship etc.
What is faith and what difference does it make? - Through the teaching of this topic, children can apply some of their P4C skills to really discuss the subject. Children can have discussions about the sacrafices made by people of faith and to talk about some of the moral issues raised by their 'person of faith'.
Faith and the Arts - Another great cross curricular link to the teaching of RE is Art. Children are able to express their feelings about religion through Art activities; comparing and contrasting ways in which religions use the expressive arts to convey beliefs.
Assemblies
Assemblies are used to help develop children's knowledge and understanding of the different religions that are represented in our school community. The 'Faith Committee' children contribute towards leading these assemblies by sharing their own experiences of a certain festivals and by presenting artefacts to the children during assembly. Assemblies also provide an opportunity for all children to ask the Hillcross Faith Committee any questions.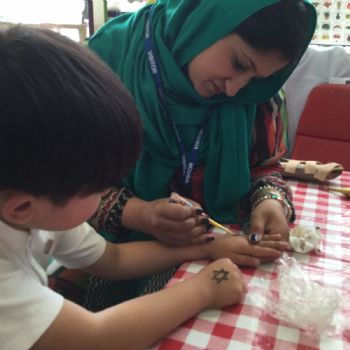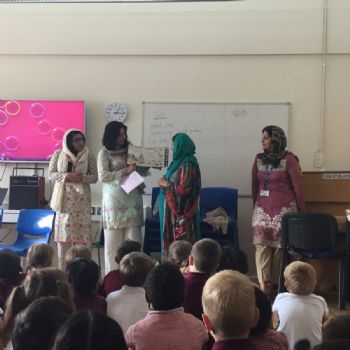 Through our R.E Curriculum we aim:
that all children develop knowledge and understanding of Christianity and the other religions that are represented in Great Britain.
to help pupils to develop an understanding of how peoples beliefs influence their daily routines, values and traditions.
enhance children's spiritual, moral, social and cultural development by:

developing the awareness of the fundamental questions of life raised by their experiences and how religious teachings can relate to them.
responding to questions with reference to the teachings and practices of other religions and to their own understanding and experiences.
Allowing children to reflect upon their own beliefs, values and experiences when studying religious education in school.

to develop children's ability to confidently express their opinions about religious and moral issues.
that all children have a positive attitude towards other people, respecting their right to hold different beliefs from their own, and towards living in a religious diverse society.
Some websites you might find particularly interesting
Here are some websites recommended by the 'Merton Agreed Syllabus for Religious Education'.
www.buddhanet.net/
http://www.dharmanet.org/
www.rejesus.co.uk/
www.hindunet.org
www.islamcity.com/
www.bbc.co.uk/religion/religions/judiasm/index.shtml
www.sikhism.com/
http://www.bbc.co.uk/schools/websites/4_11/site/re.shtml
https://www.bbc.co.uk/education/topics/ztkxpv4/resources/1
Film recommendations for the teaching of RE
The Prince of Egypt - The story of two brothers: Mosesand Rameses U
The Message - The birth of Islam in the 6th Century CE PG
Gandhi - Biography of Mahatma PG
Planet Earth - Groundbreaking footage of the earth and life upon it PG
How can I find out more about the Religious Education my child is going to learn?
Please visit your child's year group page to look at the Topic Overview Charts. These documents show you what your child will be learning each half term and how the different subjects link together. There are also SMSC (social, moral, spiritual and cultural) Charts and these show how Thinking Skills, British Values, PSHE and Equality learning link directly to each topic.