Assessment
"Assessment is not about where the child should be, it is about where the child is now and the developmental journey needed to make progress." (EEXAT 2017)
In Early Years, we use an observation-based assessment system to collect evidence on individual children's learning and development. Evidence in the form of photographs, videos and written observation are collected across the day on all children within a variety of situations; child initiated activities; adult directed learning; outside learning sessions; inside play experiences and groups sessions. The evidence collected is then collated into two separate 'Learning Journeys'. One is a paper-based scrap book, showing their paper-based creations, and the other is an online scrap book which collects the videos and photographic evidence.
All evidence is then used to build a holistic picture of a child's ability and allows us to see the progress, over time, for all areas of learning and development. All evidence is used to inform our on-going assessment system, EExAT (Early Excellence Assessment Tracker): one fully integrated online assessment system designed to accurately record children's knowledge, skills and learning dispositions. EExAT is a system that establishes the starting points on entry and is used for documenting, reporting and moderating evidence of children's learning from birth to five years.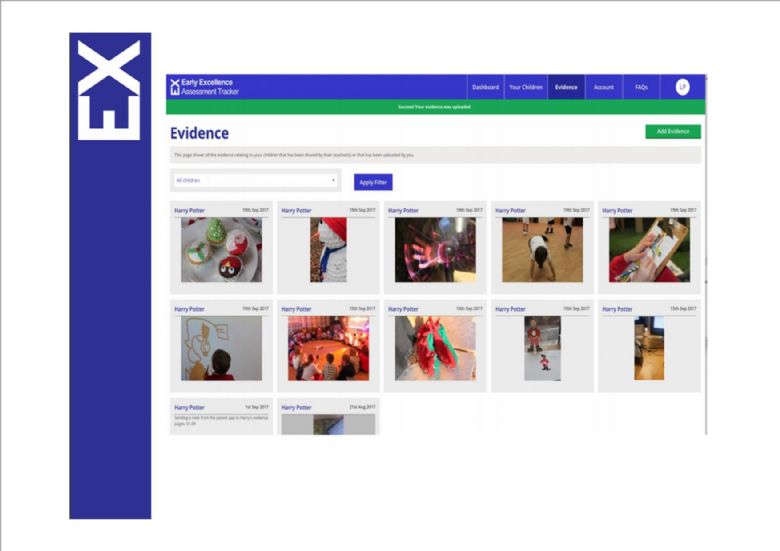 EExAT enables practitioners to document and share the learning that they have observed. Observations collated and saved within the system can be filtered and used to create a 'Learning Journal' that documents key learning moments. EExAT promotes partnership working with parents. Parents are able to view their child's 'Learning Journal', make comments and send in information about experiences their child has had while out of school.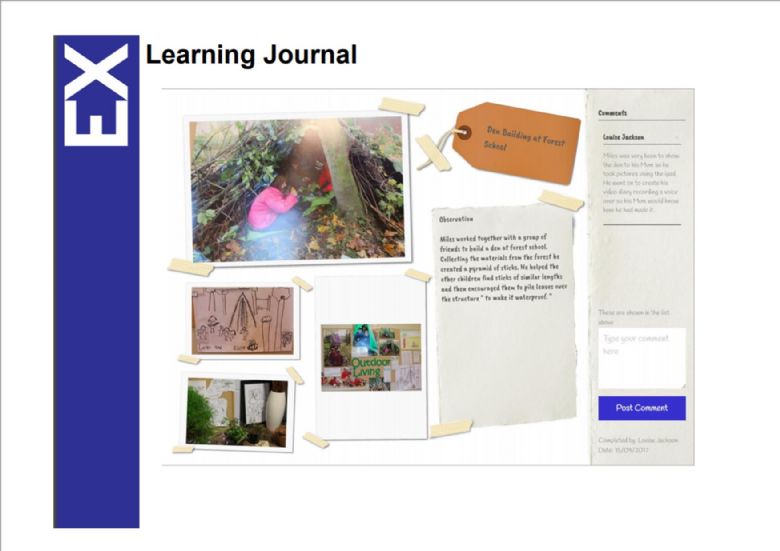 Scrap book 'Learning Journeys' will be available to be seen at our spring term parents' evenings and during our 'Progress Celebration Evenings'.
Parents are able to contribute to the EExAT by uploading evidence of learning at home. The easiest way to do this is to download the EExAT App and take photos and videos and upload them directly. The children are given the chance in school to share these photos and videos with their peers.