Reading in Reception
Reading skills
You'll probably hear about different methods of teaching and practising reading such as:
Phonics
In Reception, children begin to learn to read using phonics – learning to crack the alphabetic code. This involves learning letter sounds and shapes, hearing and saying the sounds in words in the correct order as well as being well on the way to being able to read and write the 44 phonemes or sounds in the English language. They also need to recognise and remember those tricky words that cannot be sounded out letter by letter e.g. the or said.
There are special phonic decodable books that help them to practise their early reading.
Comprehension
Children also draw on their own experiences (the language and stories they know), the setting of the story and the pictures to help them understand what they are reading about. Comprehension skills are vital in making sense of what the words say and interpreting meaning.
The teaching of reading
In Reception, the teaching and practice of reading begins to be teacher-led, through whole class sessions, small group activities and weekly guided reading . Individual reading practice will be completed over the half term as well.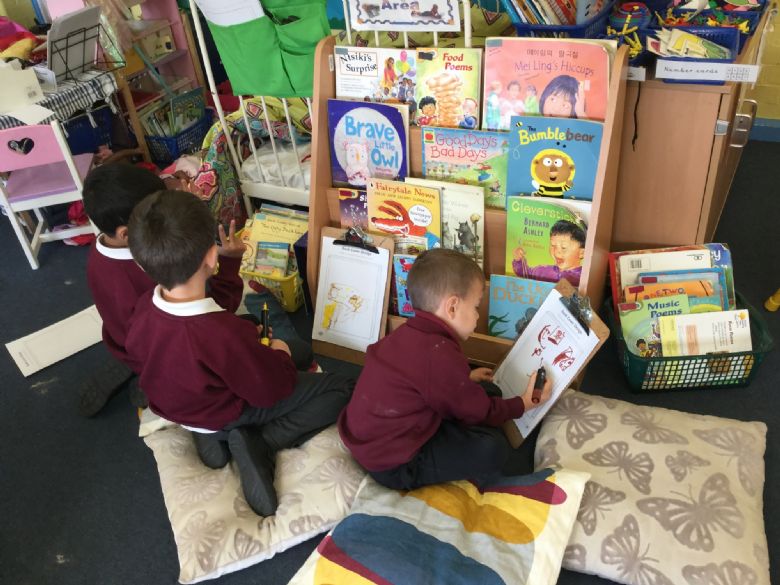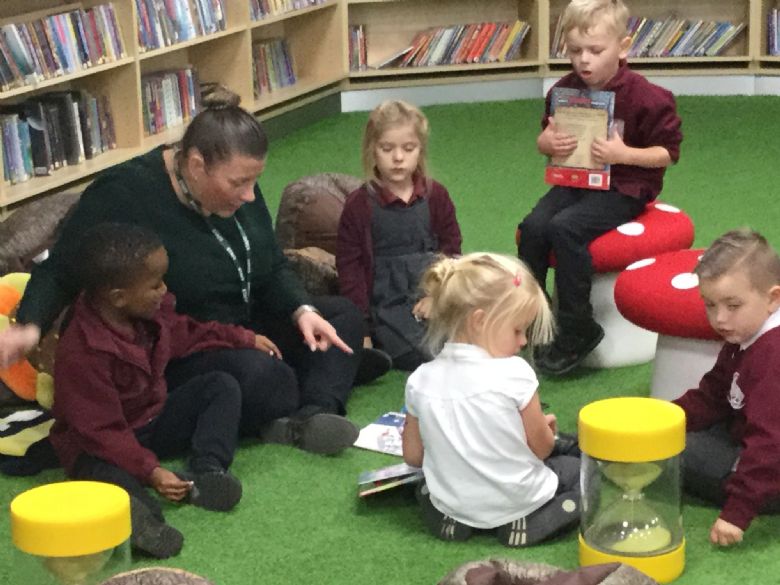 Reading linked to writing
Once children begin to sound out letters to read words, they can begin to say the sounds needed to write simple words and are encouraged to have a go at this from early on. Your child will start to write simple sentences, to form letters correctly and to begin to notice punctuation marks and to use them.
Reading schemes (Reading programmes)
A reading scheme is a structured and levelled set of books written specifically to ensure that your child can take steady and progressive steps towards reading success. There are many reading schemes available and at Hillcross we use a range of purchased schemes. Offering a range of different reading schemes allows the children to experience different styles of writing and offers a wider range of books to choose from. Most schemes are very phonic-based at the beginning.
Reading by Sight
In Reception we focus on reading the first 100 High Frequency words (or key words) across the year. The children will need to be able to read these by sight, this means NOT using their phonics skills to segment them. Below you will find the list of words in both print and in cursive. The children are very good at distinguishing between the two styles. We would like the children to learn to read these first and then begin to learn to spell them.