Hillcross Primary School
In this section...
a. January 2017
Below are all the wonderful activities that the children have been partaking in out of school.
Isaac G - Year 3
Isaac entered a Blue Peter competition and received a Blue Peter badge for his efforts: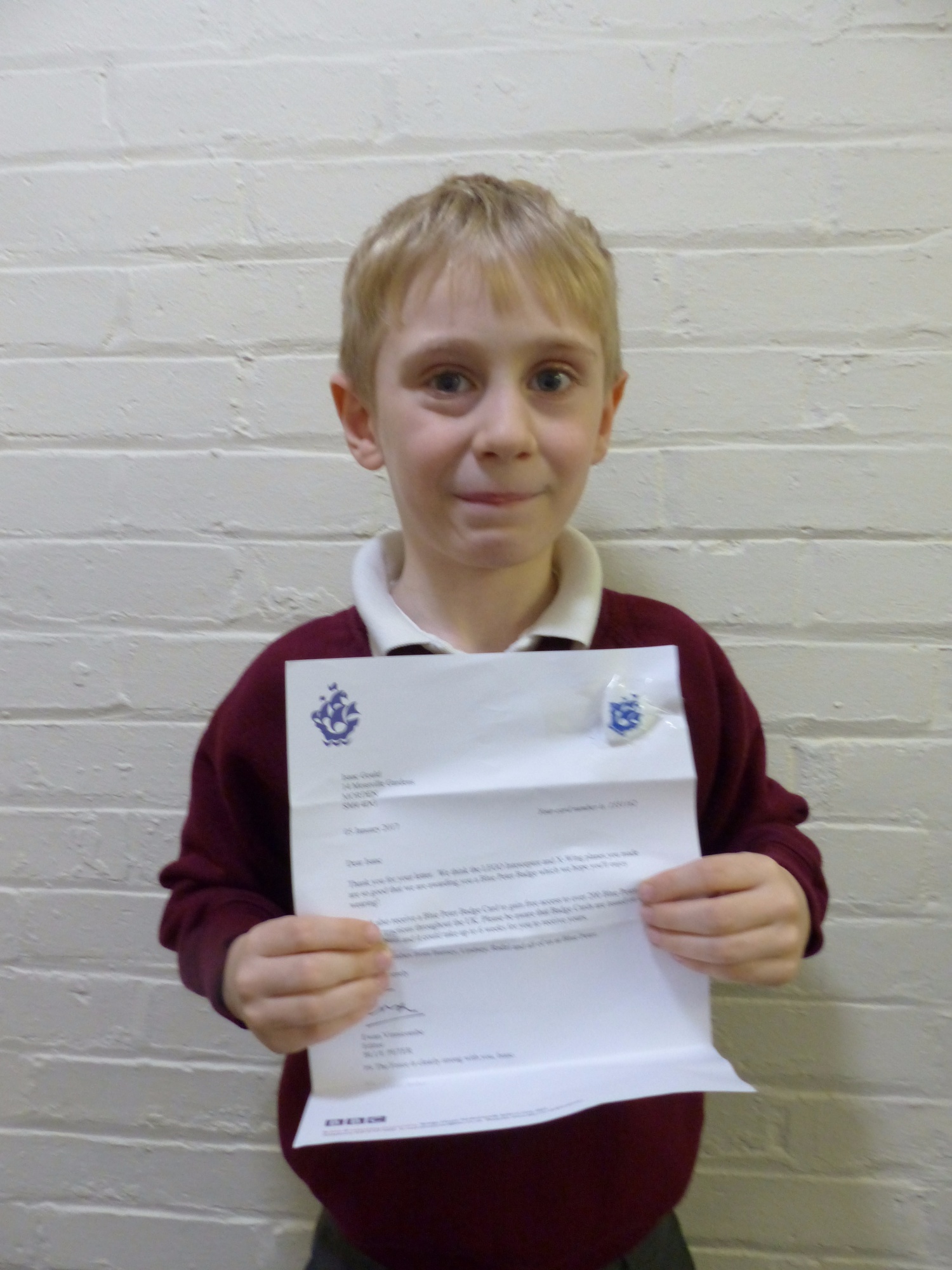 Jessica P - Year 2
Jessica received distinction in both her ballet and tap exams!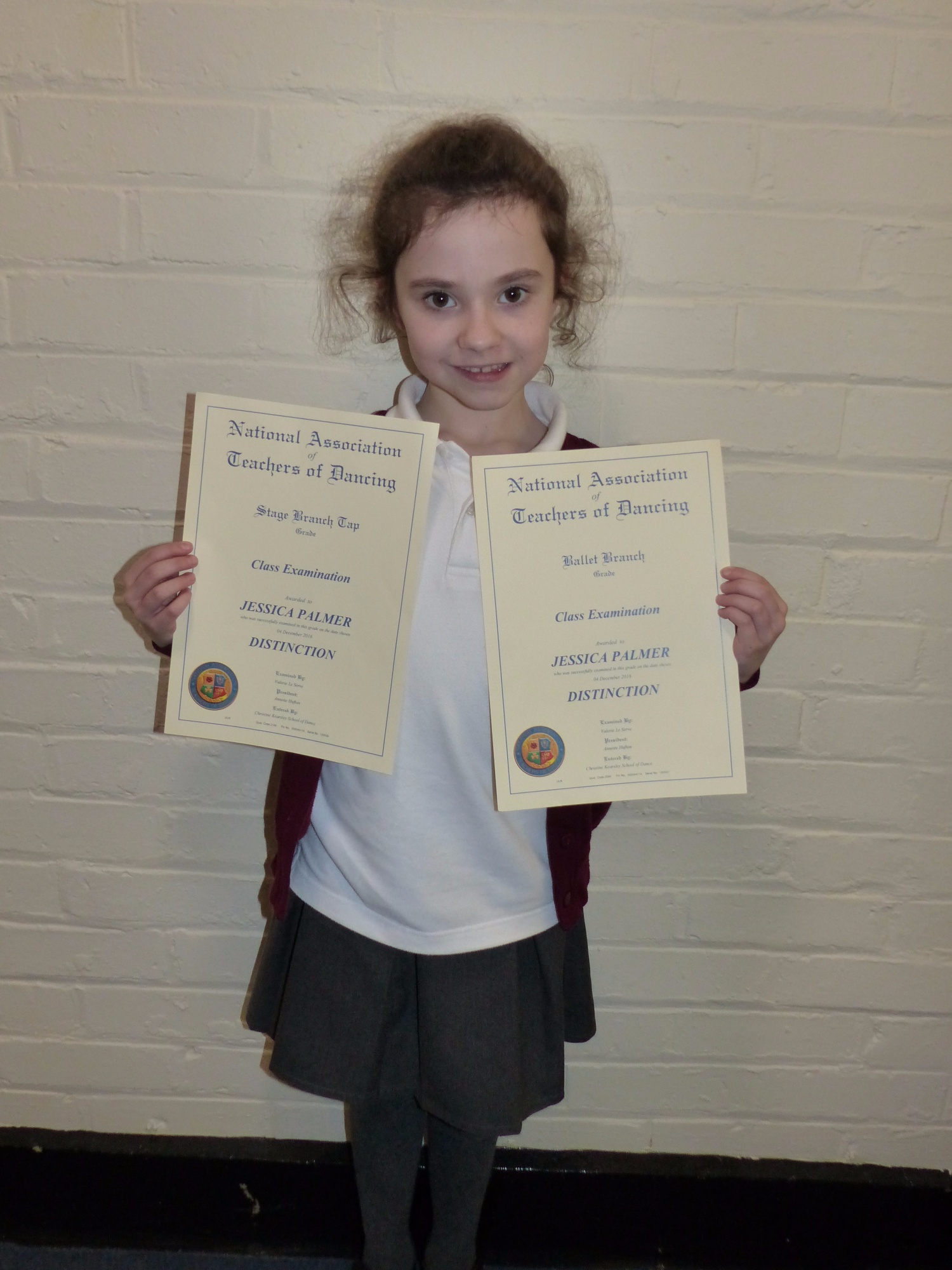 Rebecca M - Year 3
Rebecca obtained her white sash in Kung Fu.
Finn M - Year 1
Finn took part in the Big Read Event.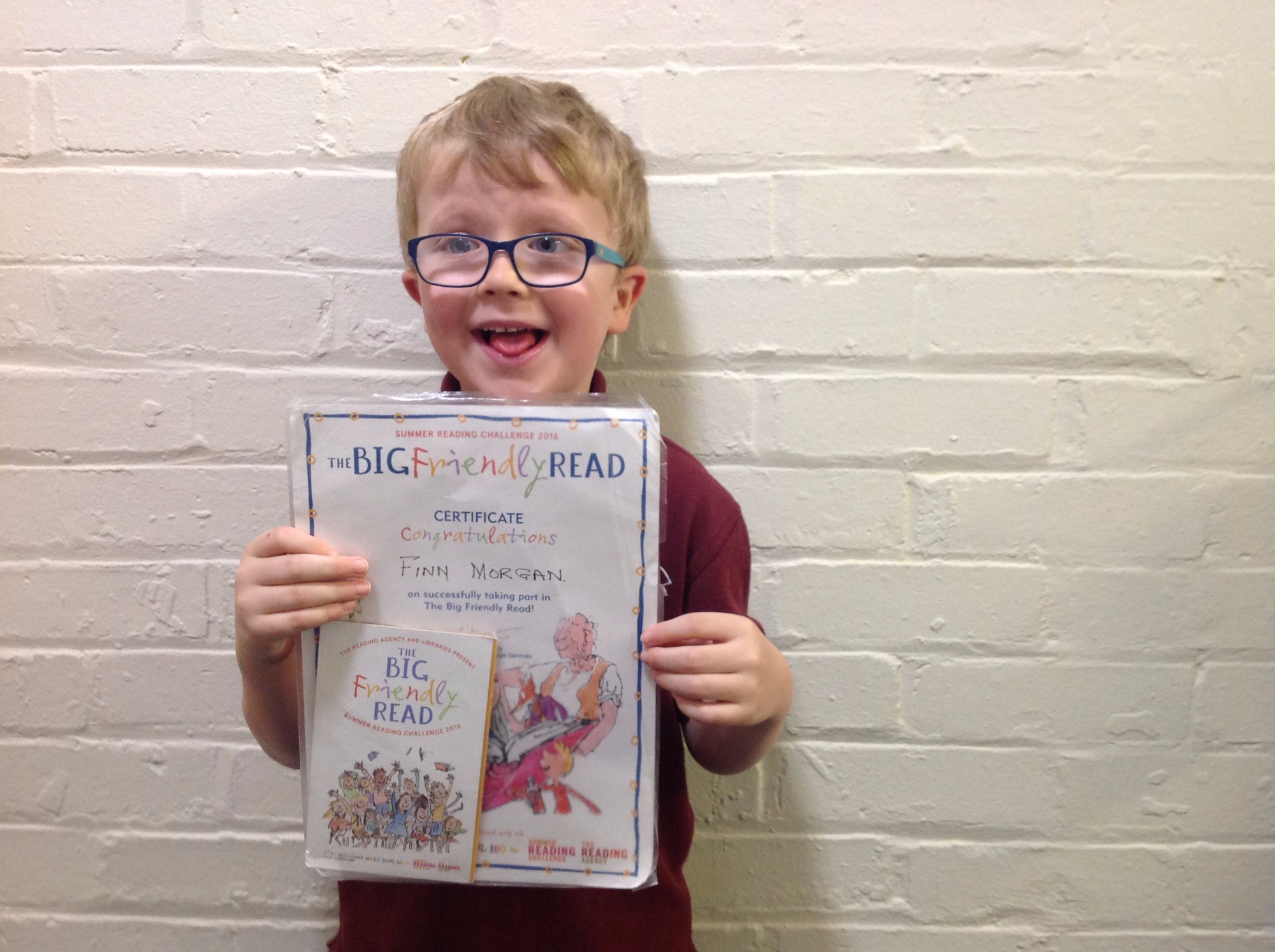 Isabelle Q - Year 6
Isabelle achieved dancing awards in Tap, Ballet and Contempory.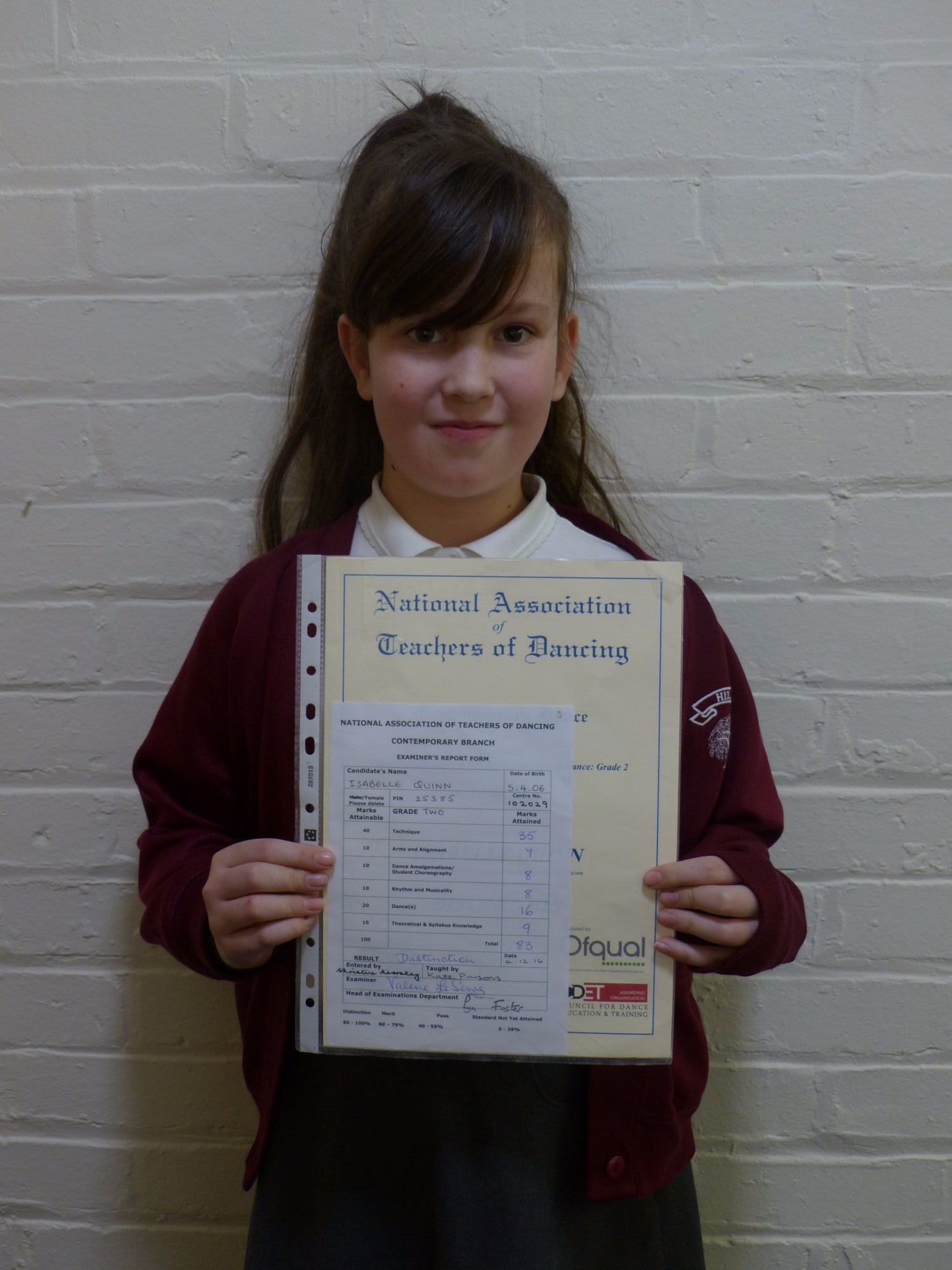 Josephine Q - Year 6
Josephine acheived dancing awards in Tap and Ballet.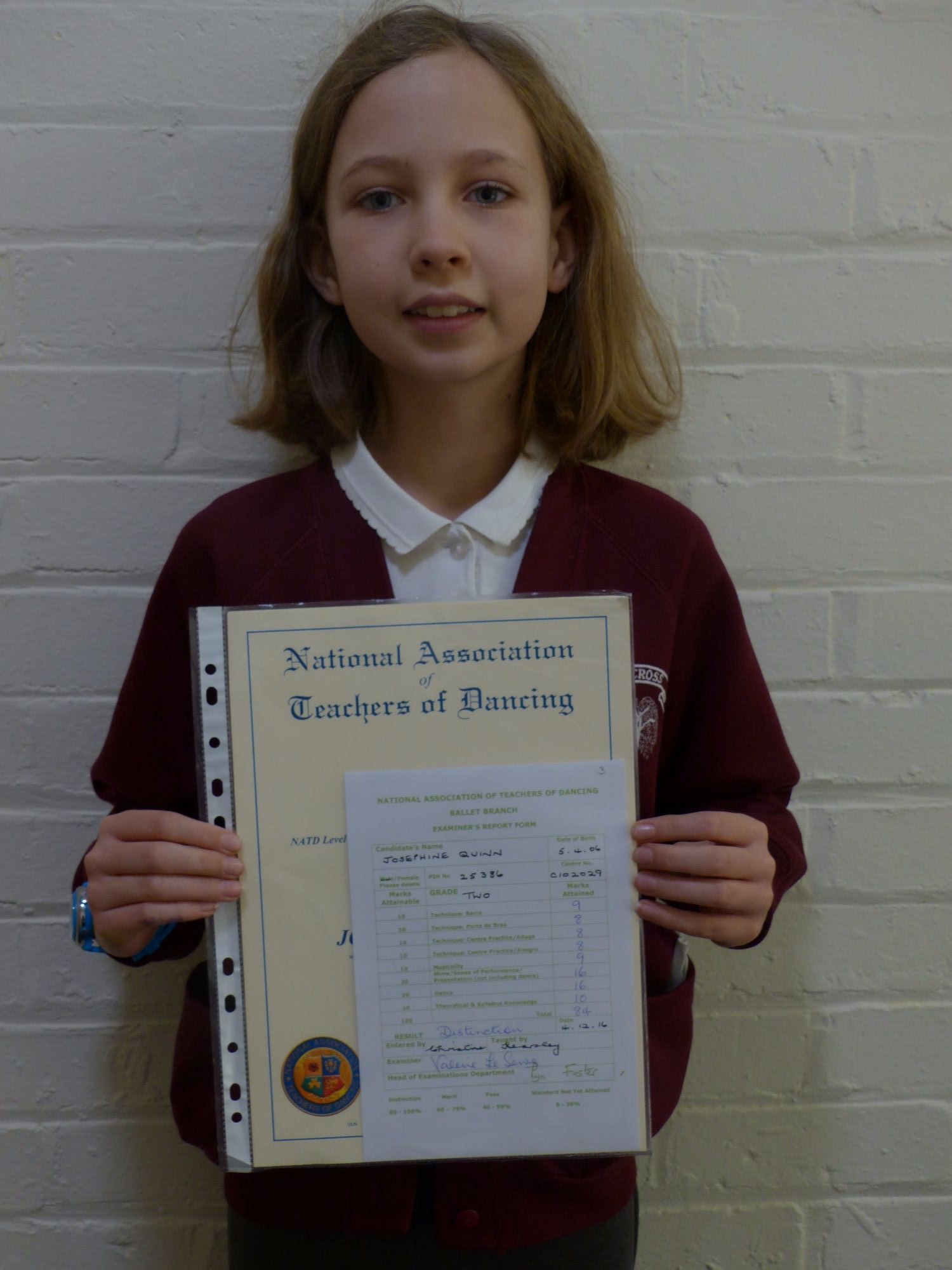 Nia W - Year 1
Nia achieved her very first swimming certificate for swimming without a float to a red flag and back again.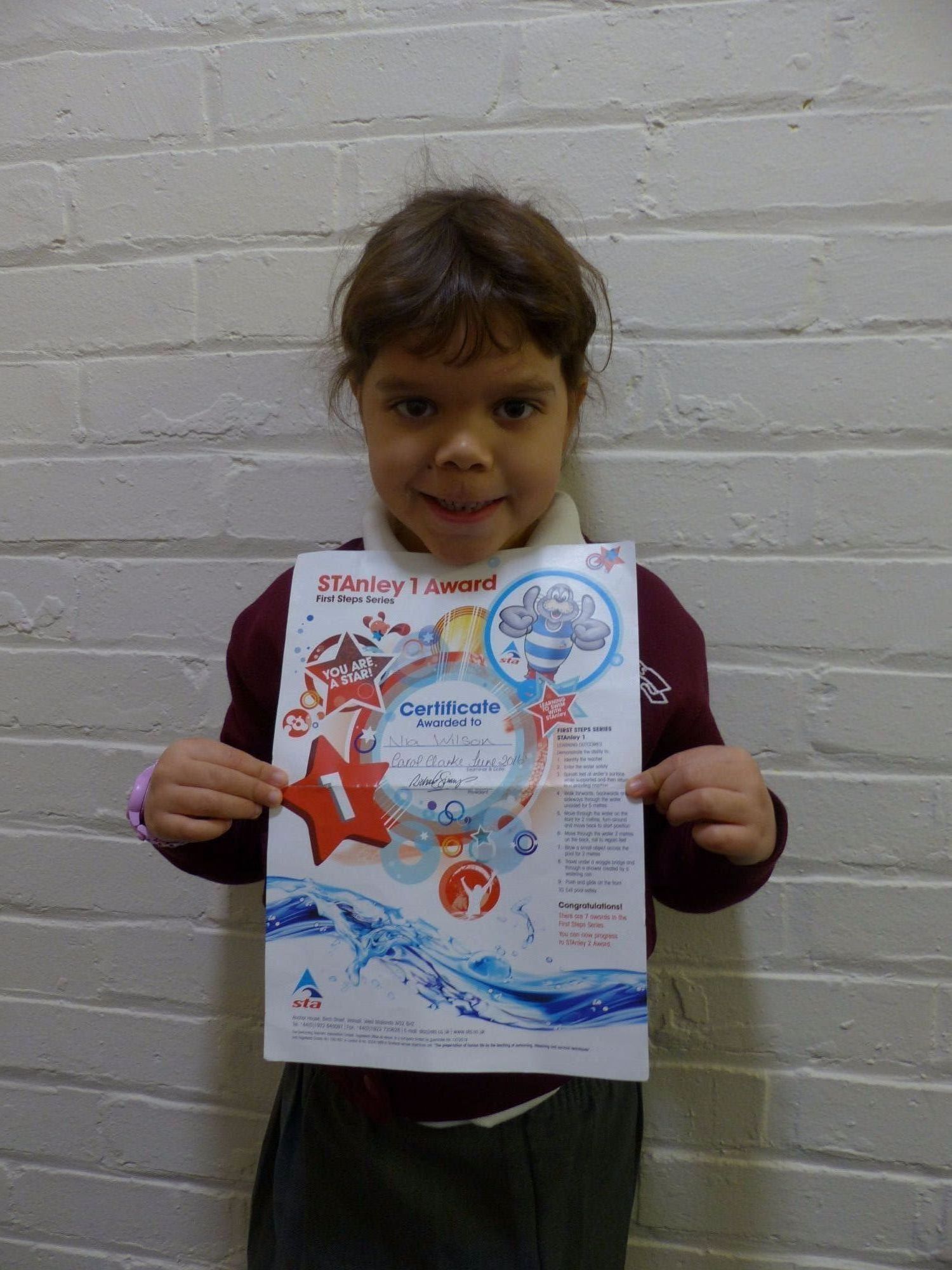 Lola P - Year 1
Lola sent a Christmas card to the Queen and received a letter back thanking her.