Hillcross Primary School
In this section...
i. September
Please see below for all the achievements the children have shared with us.
It's fantastic that so many children completed the Summer Reading Challenge during the summer holidays. Some of the children brought their certificates in to show us and share with everyone at the whole school achievement assembly. Well done!
Finn-Yew Class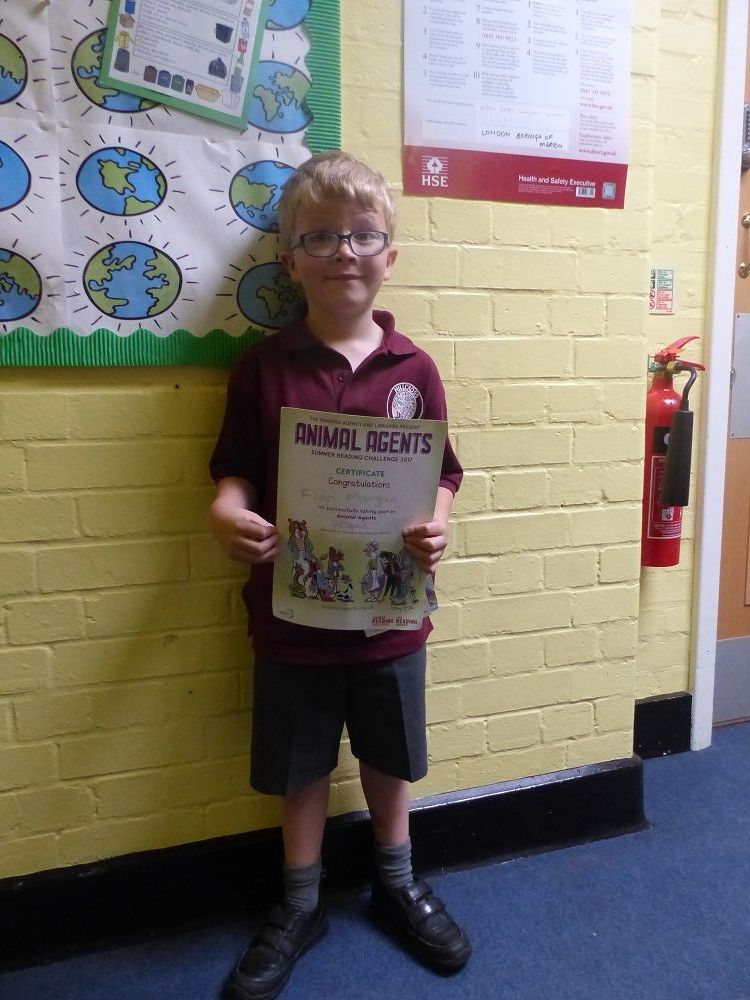 Milika,Vanesa Hadi & Nicola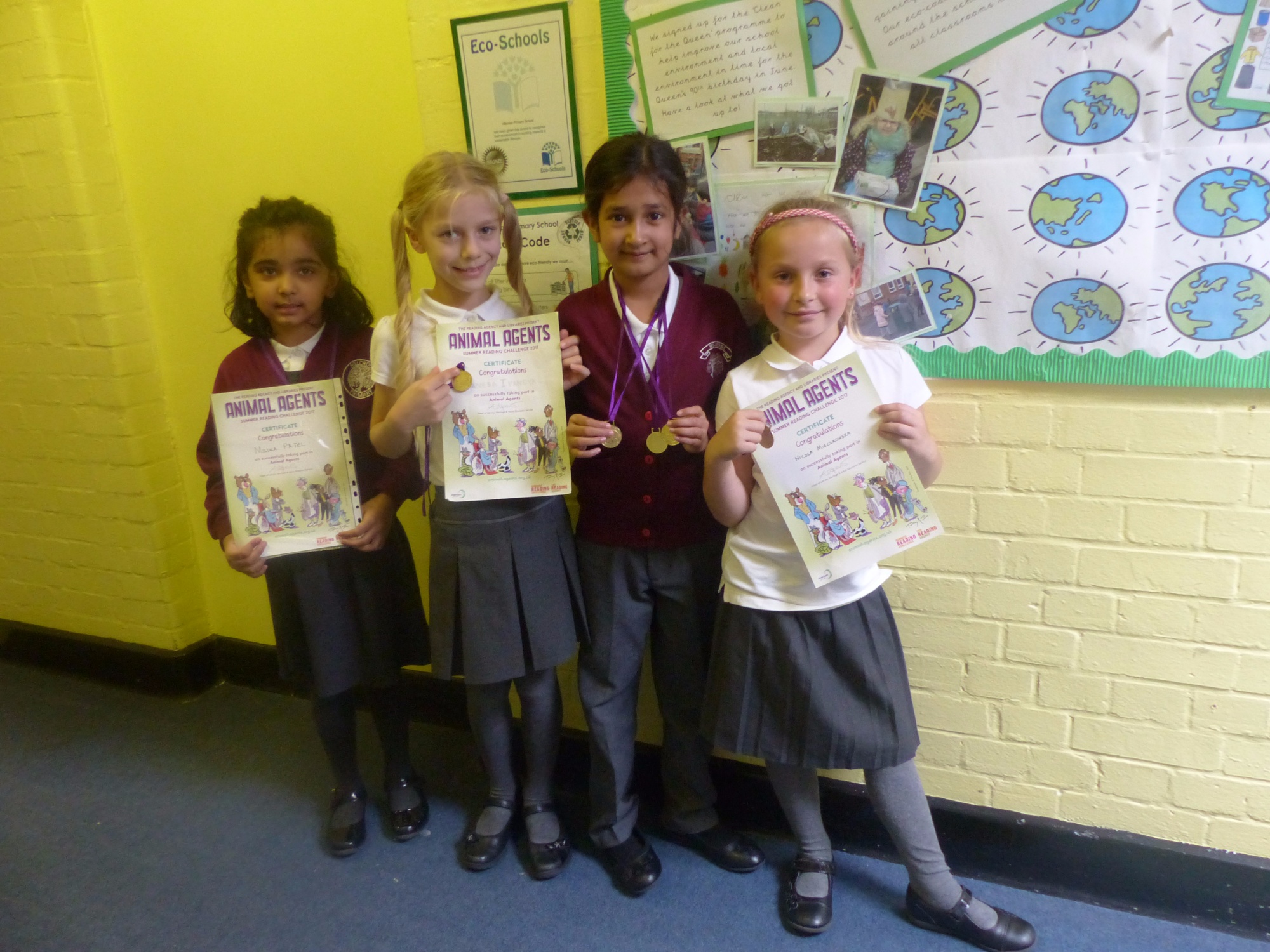 Caitlin - Larch Class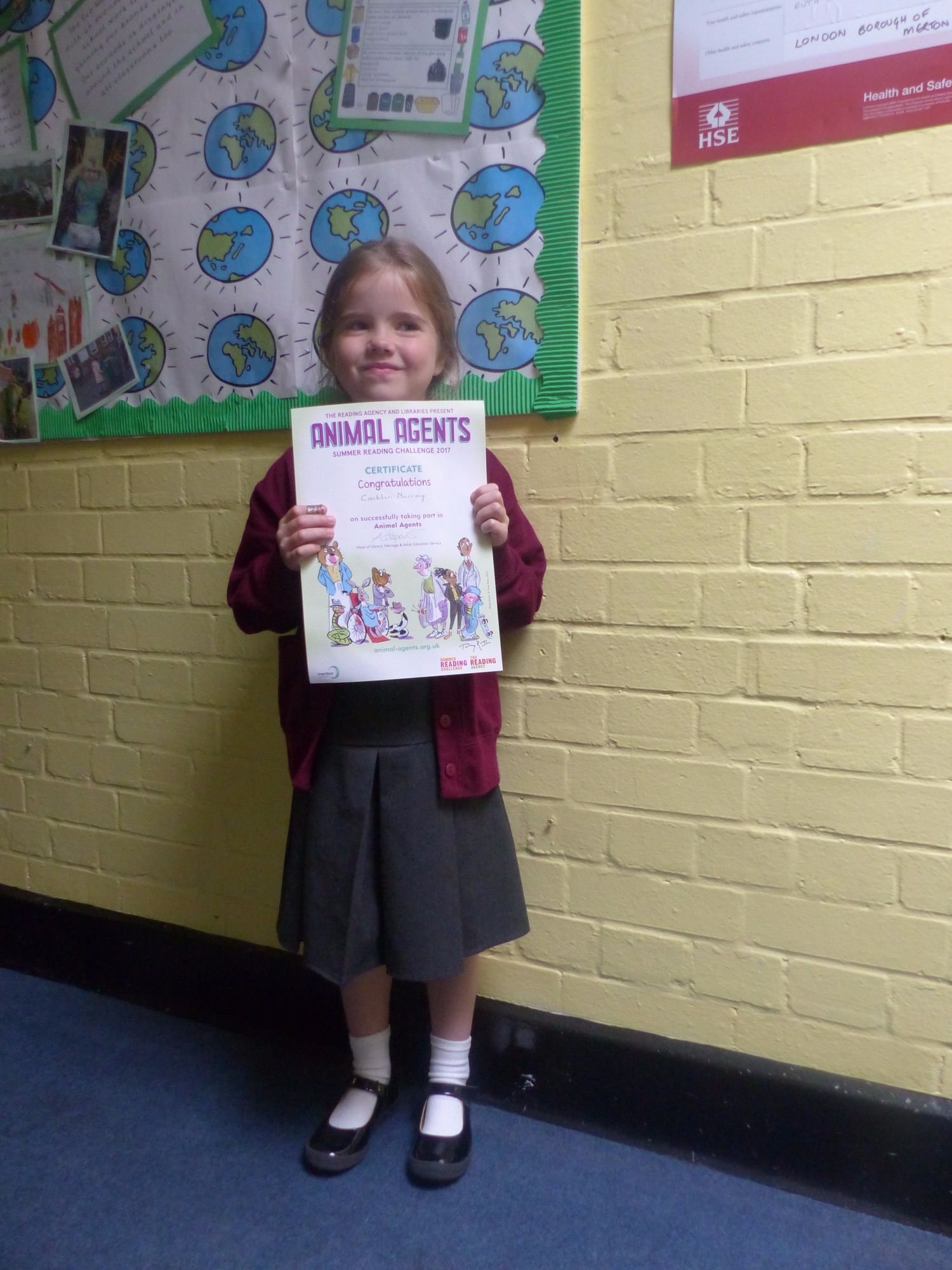 Skye - Ash Class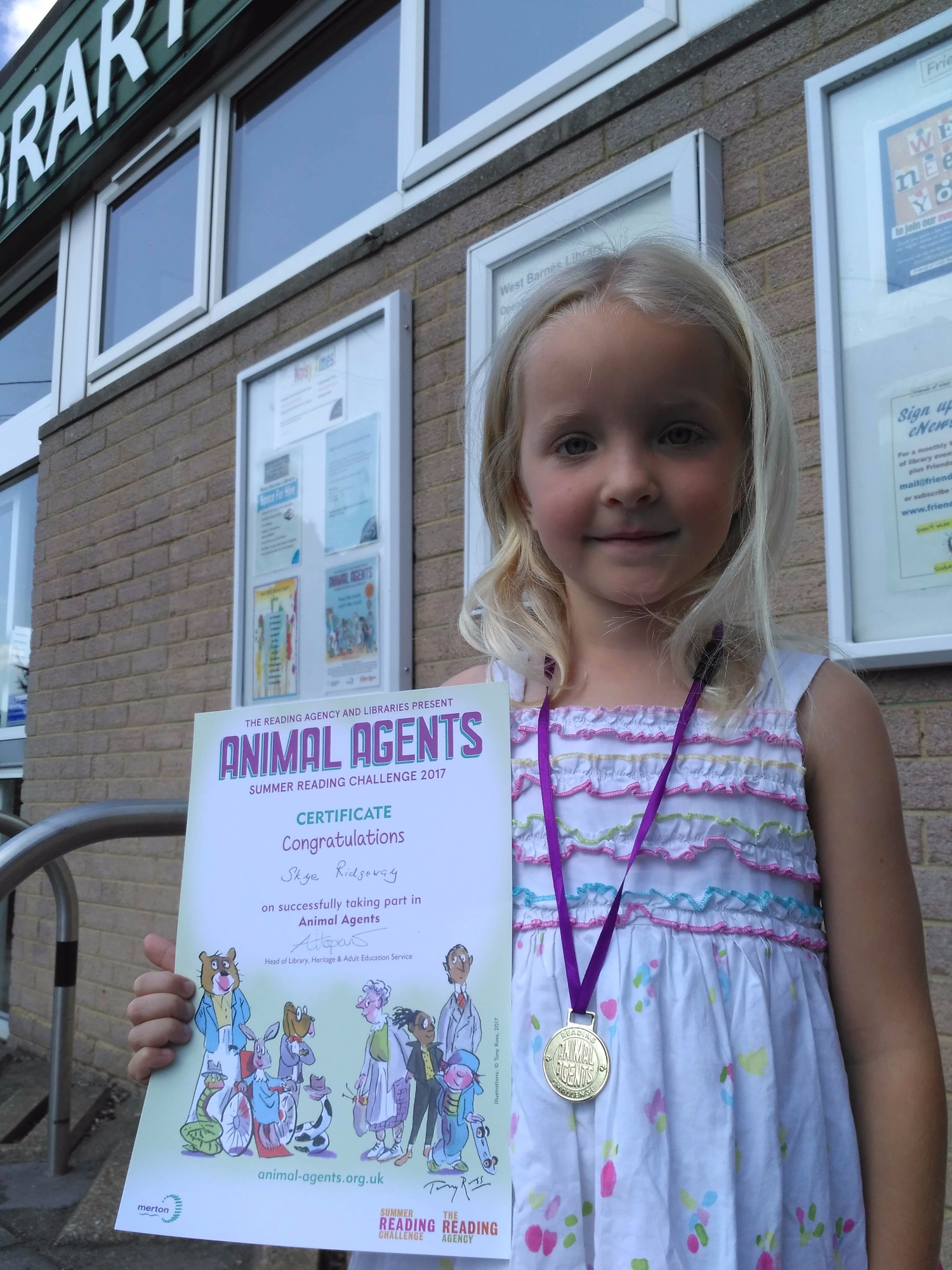 Betul - Aspen Class
Betul was one of the finalists to receive a prize in the Summer Reading Challenge, it was presented in Assembly by Maria from Morden Library. Congratulations-Keep on reading Betul and enjoy your Nandos!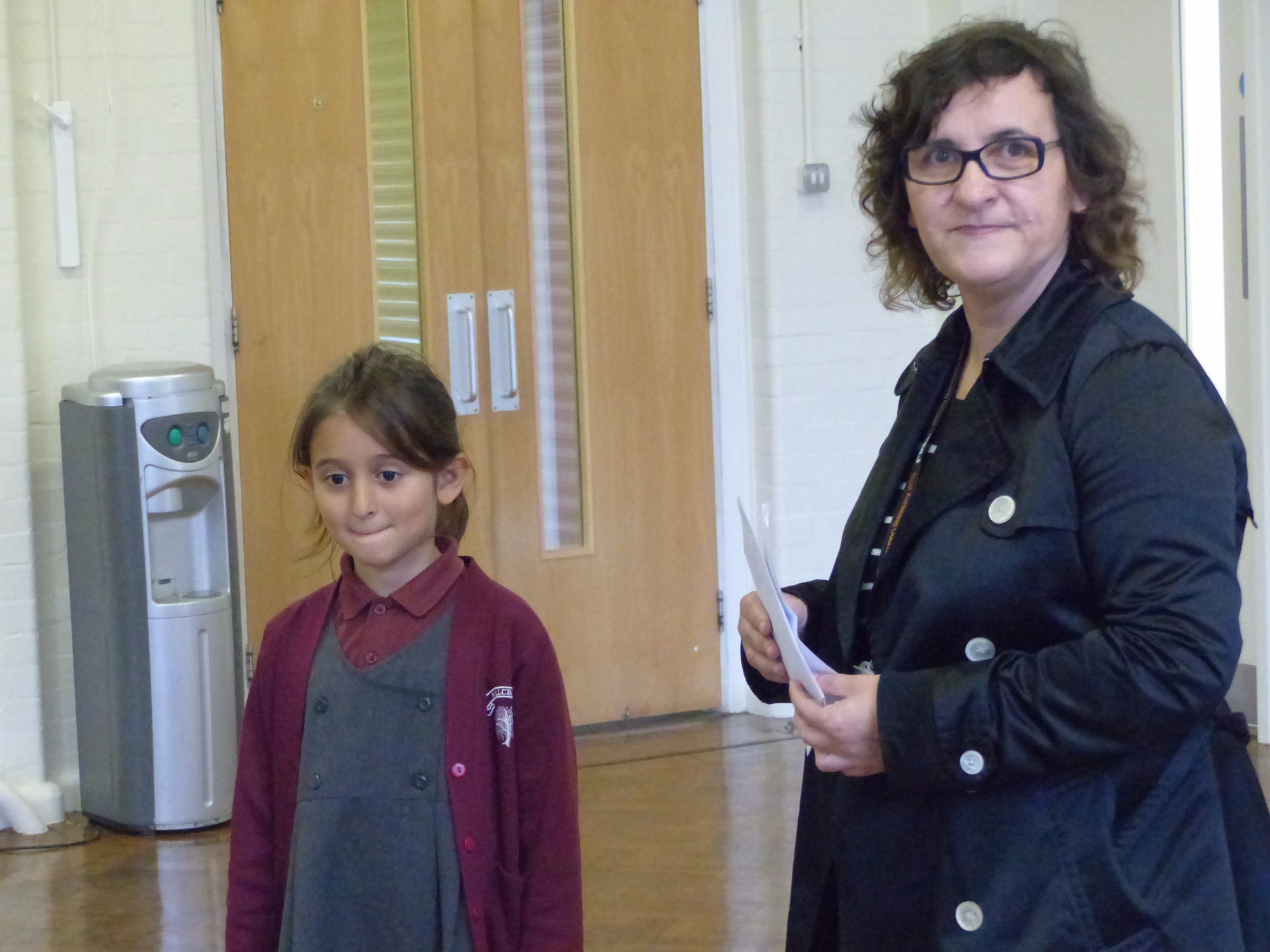 Martin-Aspen Class
Congratulations to Martin for achieving Level 10 Gold in the Swimming Challenge.
Beth - Aspen
The very talented Beth received a Grade 1 Acting Solo Drama Award.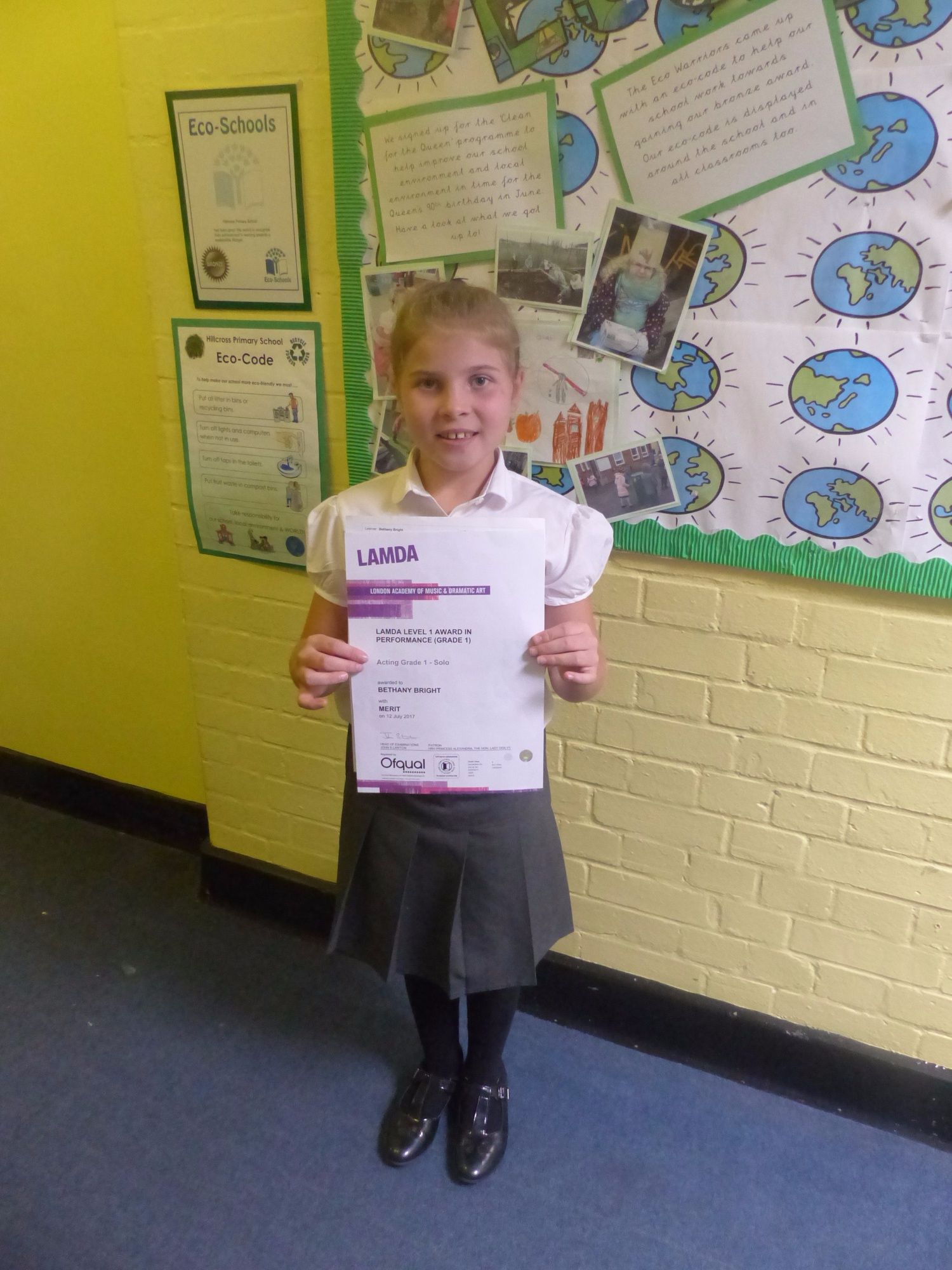 Yousif, Charlotte, Lola, Grace & Ruby
A massive well done to these fabulous children, they all achieved 30 HOM Awards in each area. In recognition of their achievement, they all received a HOM's Award & Star Badge. Keep up the good work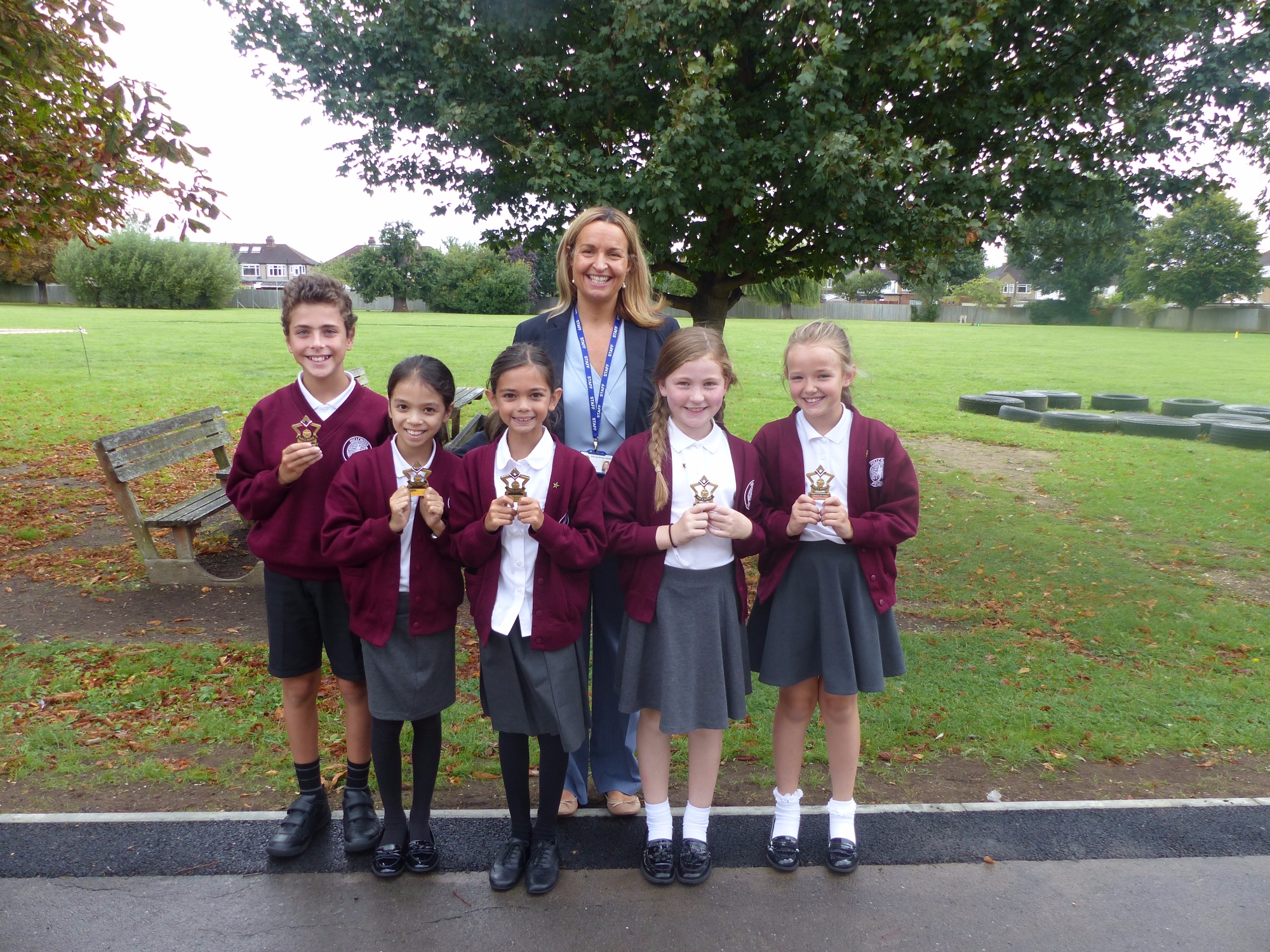 Aaran -Elm
Aaran climbed England's highest peak - Scafell Pike, in the Lake District. A distance of 8 miles over 5 hours, to a height of 978 metres. Well done for your strength and persistence!
Amazing Achievement