Headteacher Award
A half-term award is presented to three children in each class to recognise continuous good work and behaviour, positive attitudes to learning, kindness and consideration towards others and/or improvements in all areas of learning. This is not intended to be a reward that everyone receives across the year but one that recognises those children whose behaviour is exemplary at all times.
How will it be awarded?
Children will nominate their teammates and team teachers will make the final decision on up to three children each half-term. The same child can receive the award more than once across the year.
Awards
Children will be given a Headteacher Award sticker and certificate in the final phase assembly of the half-term, usually by the Phase Leader.

All children given a Headteacher award will meet with Lisa Francis at the end of term for an exclusive celebration.

There will be a corridor display for all Year groups in the corridor outside the studio hall.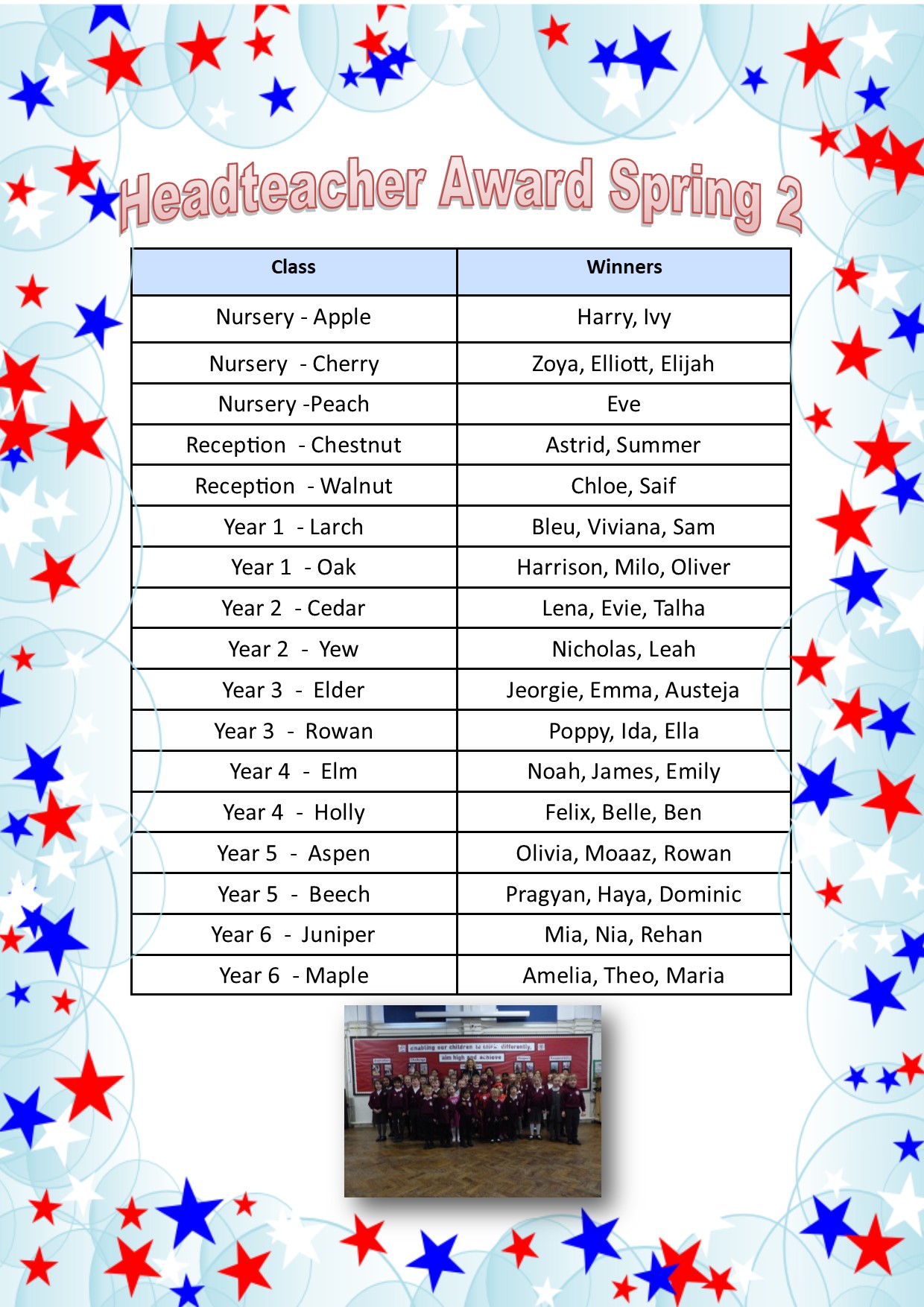 No photo albums have been added to this gallery yet.