The Online Safety Curriculum at Hillcross
At Hillcross, we are continually looking at ways to support both parents and children in the safe and responsible use of the internet. Online Safety is a key part of both out PSHE and Computing curriculum and revisited throughout the year.
We are aware of the ways in which the use of social media, online gaming and the internet have become part of young people's lives and we embrace the educational and social benefits of these new technologies and encourage responsible internet use. We are also increasingly aware of the potential dangers and opportunities for misuse these technologies offer. Keeping open and honest discussions about the sites children are using and the ways in which they are using them remains key to ensuring their safety. Furthermore, we work together with children and their families to ensure we have a shared understanding through our Acceptable Use Agreement.
As a school, we promote responsible digital citizenship not just through our curriculum but ongoing discussions with children, collective worship assemblies and special days throughout the year.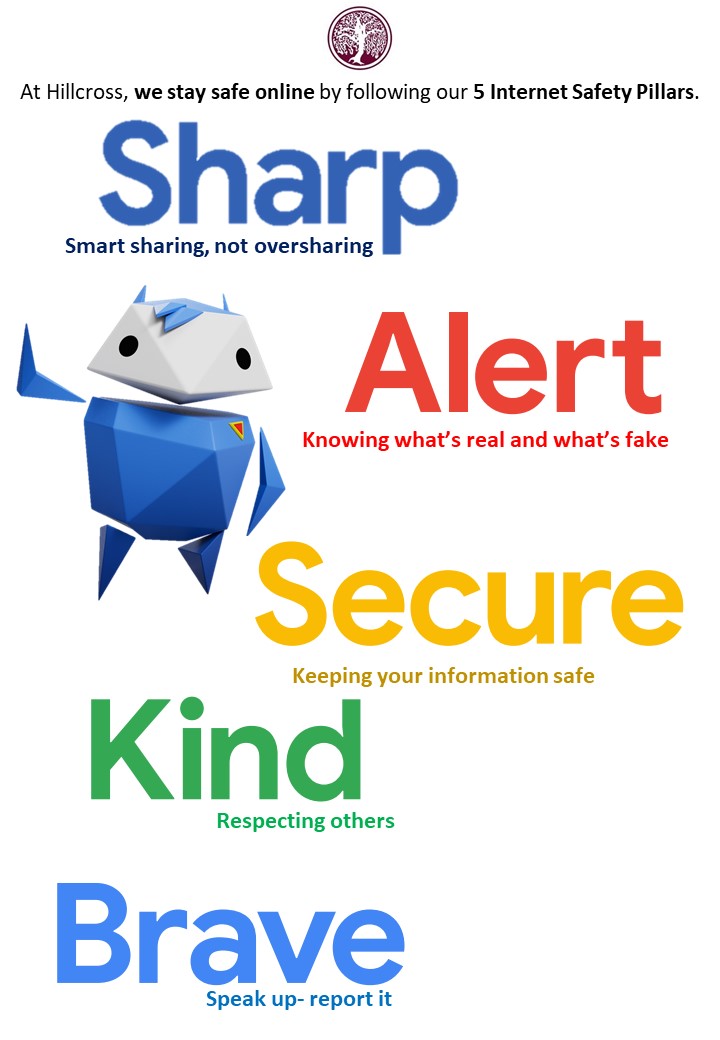 Pictures below to show staff celebrating our Online Safety Pillars as part of Safer Internet Day: