** Home Schooling **
If you have any queries, or are experiencing any problems about home schooling and how to best access it, please click here for our Hillcross 'Frequently Asked Questions' guide. We will regularly update this so that it remains relevant and useful for our families.
For access to our Google Classroom guide, please click here.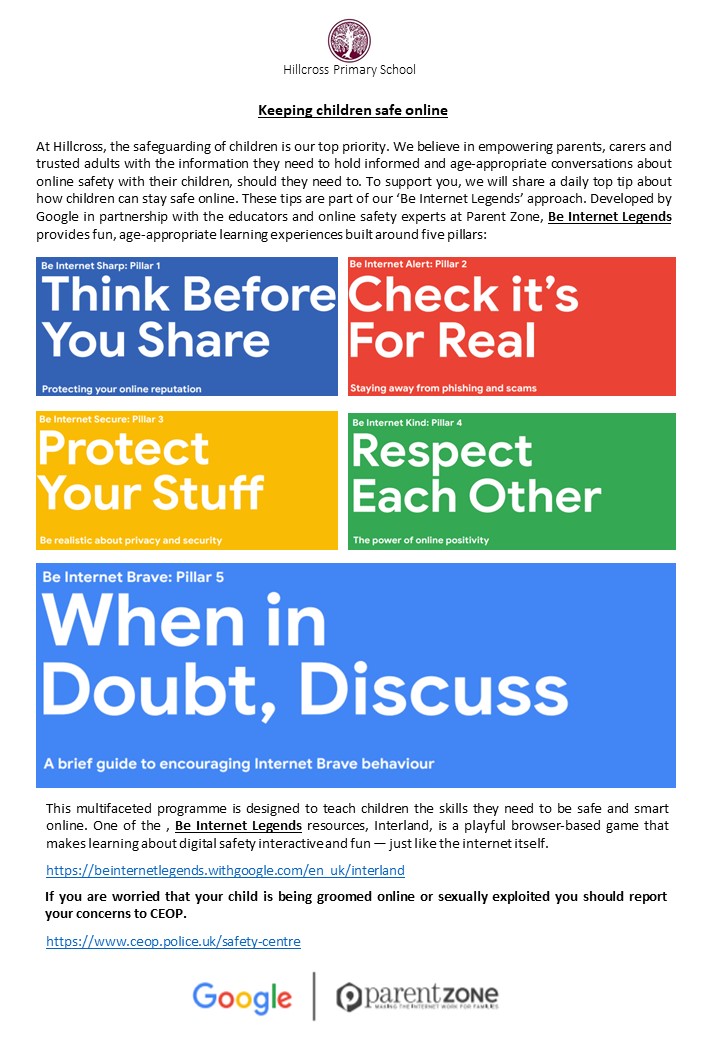 The vast majority of you will be caring for your children at home and supporting us in continuing their learning. Whilst we are going through turbulent times, we have approached this challenge with optimism and creativity. Your class teachers will set home learning tasks daily and these will be available for you to complete each day alongside your child . The expectations are as follows:
Teachers will provide a range of resources (such as PowerPoints, learning guides, videos and on-line links) to support your child's learning daily. In all subjects, the amount of adult intervention required will vary according to the task and ability of the child. Your child will have brought home their home learning books in which they should record their learning. However, if they choose to create a PowerPoint presentation, video clip or photograph of their final piece, this can be sent to info@hillcross.merton.sch.uk. (subject to state child's full name, class teacher).
Our teachers have been excited to devise new ways of teaching and learning for our pupils; much thought has gone into the process and planning. We are fortunate to have a dedicated group of teachers who put the child at the centre of all they do.
Our aim is to encourage positive learning and studying habits in our pupils, helping to foster their love of learning, fire their curiosity and develop self-regulation. Below we have included some helpful links to important learning activities that could be completed at a set time each day to provide structure to your home learning routines.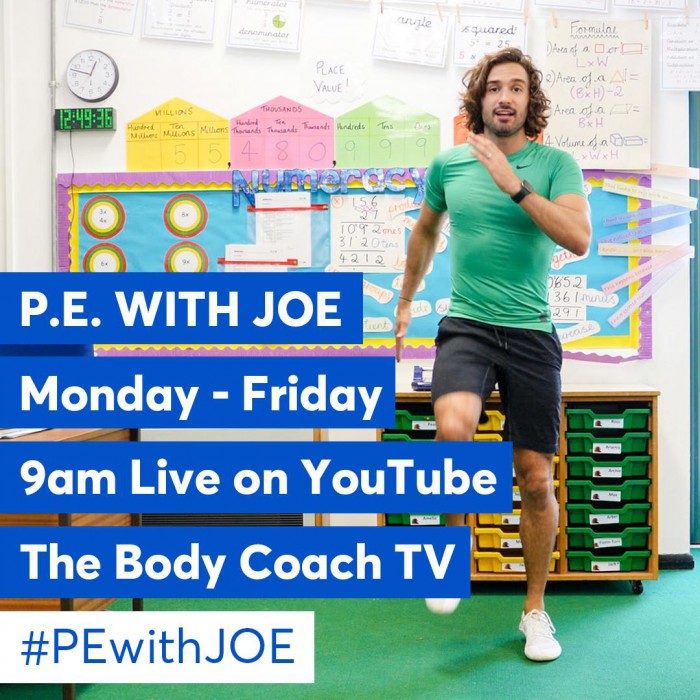 Joe Wicks P.E session daily at 9:00am (click the image above to access the link)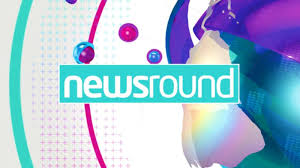 Newsround updates 9:15am, 12:10pm and 4:00pm (click the image above to access the link)

At Hillcross we value maths and work hard to promote its importance across the curriculum. When children are at school, they have daily opportunities to practise maths fluency, reasoning and problem solving.
If you are looking for additional mathematical learning opportunities for your child, you can currently sign up for free to 'The Maths Factor': https://www.themathsfactor.com
This website offers online lessons by Carol Voderman,which cater specifically for KS1, Phase 2 and Phase 3 children. In addition, there are games where children can practise their maths fluency and opportunities to earn rewards!
At Hillcross, we va​lue reading and work hard to promote its importance in gaining knowledge and understanding across all areas of the curriculum. When at school, the children read every day, across all areas of the curriculum. Therefore, with the children at home for the foreseeable future, we need to work together to try and encourage and intrigue your children to read high quality texts and to balance the types of books they read. ​We have found a couple of ways to help support you and your child at home with this:
Free stories for kids of all ages. Audible Stories is a free website where kids of all ages can listen to hundreds of Audible audio titles across six different languages—English, Spanish, French, German, Italian and Japanese—for free, so they can keep learning, dreaming and just being kids. All stories are free to stream on your desktop, laptop, phone or tablet. Explore the collection, select a title and start listening.​ https://stories.audible.com/start-listen
Every day at 11am, you can listen one of David Walliams' World's Worst Children stories, so sit down, take a break, and enjoy 20ish minutes of pure fun! Announcing the move on his instagram page, Walliams joked in the caption: "All those stuck at home with their kids may be able to relate to 'The World's Worst Children'!" as he revealed that he'd be sharing his stories with the nation. "I'll be releasing an audio story every day for the next 30 days absolutely free," he said. "First up is The Terrible Triplets!". https://www.worldofdavidwalliams.com/elevenses/