Activities to Support a Child's Wellbeing
1. Mindfulness
Mindfulness is a concept so simple, yet on the whole we as a species still struggle to wrap our heads around. To be mindful is to be; that is to experience the present to its very fullest, without clinging on to the past, or feeling anxious towards the future. It is not to clear one's mind, but to focus one's attention on the now – the sights, the sounds, the smells, taste, and emotions you're experiencing at the present moment. Easier said than done, perhaps, but it's a tool millions of people across the globe use to help them better deal with the stresses and pressures of modern life.
Millions of people undertaking mindful tasks by the day and claiming it helps them, we can't all just be imagining the benefits. Thankfully, the science is there to back up common claims – that engaging in even short bursts of daily mindfulness can help you live a more stress-free lifestyle, combat anxiety and depression, focus your mind and improve productivity, and even ward off some common physical ailments. Allow us to talk you through the science…
Andy Puddicombe, co-founder of HEADSPACE says, " It's almost as though meditation was designed for kids. They just 'get it' – there is this elasticity and freedom in their minds which allows them to be present in the moment and free from any external thoughts or pressures. By introducing meditation and mindfulness at an early age, not only can we build on this and help nurture their mind development, but we are also making meditation simple and accessible."
Click on the image below to access Headspace. This is an example of one such product, although there are many more that are used worldwide.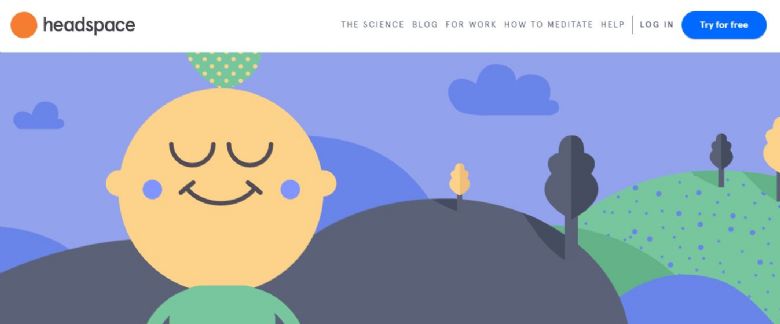 2. Keeping a Journal
Journaling is an incredible skill for young people to develop that will have long lasting effects in their lives by helping them to positively express their emotions while improving their mental health, confidence and resilience.
Researchers have found many positive effects on mental well-being including:
Strengthening the immune system and lowering stress helping to increase health and reduce depression and anxiety.

Learning healthy ways to release emotions. Over time, young people that use journaling to reflect on their emotions learn to become less reactive.

Clarifying and achieving goals. A study showed that people who write down their goals are more likely to achieve them and feel less stressed.

Creating empathy and understanding by allowing them to see their emotions and recognise that everyone faces challenges.

Developing self discipline by sticking to a positive habit.

Allowing them to get to know themselves thereby increasing self confidence.

Helping them to bounce back from challenging circumstances.

Increasing gratitude when they see the positives in their life.
Click on the images below for further information on journaling and possible produced journals which your children could benefit from.