Hillcross Primary School
In this section...
Curriculum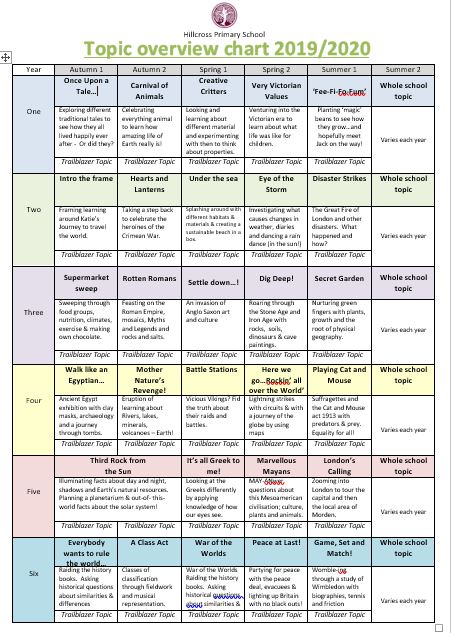 Our bespoke, innovative curriculum is organised into six exciting topic areas for each year group to immerse themselves into every half- term. Each topic covers different areas of learning from the National Curriculum Programme of Study for Science and the Foundation subjects: Art and Design, Computing, Design and Technology, Geography, History, ICT, Languages, Music, Physical Education (PE) and Religious Education (RE). These topics, along with the areas of curriculum to be taught and the use of Thinking tools, are documented on our topic overview grids (hexagonal charts found on year group website pages). Where relevant, our English and Maths teaching and learning also link into these topics. This cross-curricular approach ensures continuity of learning focus, sustains children's interest and enthusiasm and provides children with opportunities to apply their learning in a range of different contexts.
Click here for our topic overview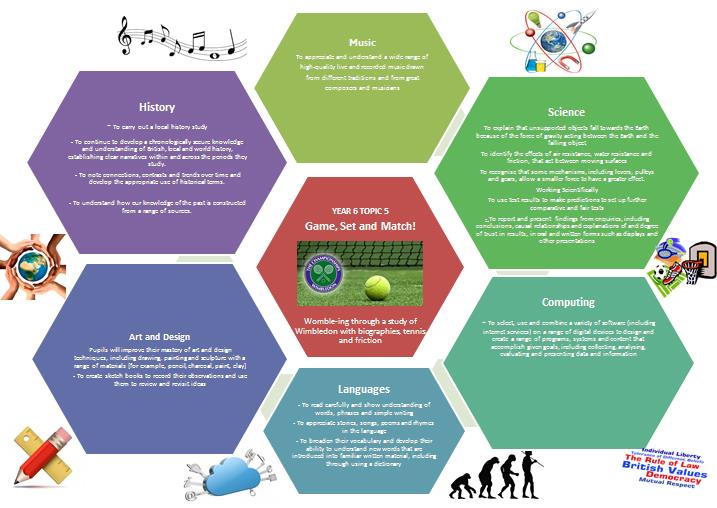 We highly value and promote children's Spiritual, Moral, Social and Cultural (SMSC) development and this is also embedded into every topic. Our SMSC curriculum ensures children receive a rich and diverse education that upholds and celebrates British Values and Equalities; delivers age appropriate Personal, Social and Health (PSHE) education; and develops children as independent learners through an array of Thinking Tools.

Progress and attainment are measured against statements directly linked to the National Curriculum Programmes of Study on 'Learning Ladders' each half-term. This performance data is communicated to parents at parents' evening and in the end of year reports. Furthermore, this data also informs the monitoring to be carried out for subject leaders. Throughout the year, each subject leader carries out rigorous moderation of their subject through book scrutiny, pupil voice, lesson observations and planning scrutiny in order to ensure appropriate provision, coverage and progression of skills within the curriculum.
Each half-term new topics are launched in an array of exciting ways intended to capture children's imagination and interest. These may include: a fancy-dress day, a visitor to school, a letter from someone important or even a 'crime scene' to investigate. Children are immediately immersed into child-led learning that often extends beyond the school gates and teachers' planning documents!
The teaching and learning approach adopted for each topic varies in order to meet the individual needs of our children. We encourage active participation and provide children with real-life, practical experiences that are differentiated in order that all children can access learning that appropriately challenges them.
We promote parental engagement in the curriculum via cross-curricular Home Learning Palettes; invitations to join children in their learning through class celebration events and parent workshops; and a shared whole school topic in the summer term where everyone can learn together. Many parents and relatives also help us to enrich our curriculum offer by coming into school to share their knowledge, skills and experiences with the children, which helps the children to understand the wider context of learning.
We are proud of our personalised curriculum and continually review and revise it to ensure it reflects and celebrates the diversity within our school community and society as a whole. By having a curriculum that is meaningful and inclusive to all, we ensure our topics promote a positive and collaborative approach to learning. Consequently, we strive to educate children in such a way that they become critical and creative life-long learners who are passionate and appreciative of the many opportunities education presents in life.
We place great emphasis on:
Developing positive attitudes to learning, and towards others, in order to develop an emotionally intelligent and reflective community.

Introducing and developing key skills across a diverse and creative curriculum ensuring learning foundations are secure.

A creative approach to teaching and learning, which is rooted in talk for learning and thinking skills

Relevant, meaningful and motivational learning experiences which ensure each child learns in a fun, exciting and stimulating way.

Learning which is tailored to the needs of each individual and encourages independence, positive self esteem and confidence.

Celebrating achievement and success for everyone.
Our cross-curricular approach means that all topics will link so that their learning becomes more meaningful and exciting. We recognise different learning styles and look to develop children's individuality across a broad range of activities to enable them to attain high standards and achieve their full potential.
To complement learning and bring it to life, the children have regular access to practical learning experiences, go on visits to places of interest in the local and wider community that relates to their learning, and welcome relevant visitors (including parents) into school. In KS2 children are also offered the opportunity to take part in residential trips. As well as being fun and meaningful, these opportunities help to extend the children's knowledge of the world around them.
We highly value the partnership between home and school and recognise the benefit it has on your child's learning. These links will be supported via home learning which helps the children to understand that learning is an ongoing journey that takes place in all contexts of life using a variety of tools.