Hillcross Primary School
In this section...
Meet the Staff
"School leaders are ambitious and have high aspirations for the school. They have built a skilled team of staff who work hard to ensure that pupils achieve well across the school"
(Ofsted, 2014)
In order that our partnership between staff and parents works well, the school has an open door policy. Staff are available at the beginning and end of the school day to speak briefly with parents and carers and appointments for more lengthy discussions will be readily made when necessary. We actively encourage parents to share their children's achievements and areas of development with class teachers.
We look forward to meeting and working with you all throughout our time in the school.
Senior Leadership Team
Lisa Francis
Headteacher
Senior Designated Safeguarding Lead
Lee Christy
Assistant Headteacher
Helen Beckett
Deputy Headteacher
Curriculum Leader, Equalities Leader, Assessment Leader and Designated Safeguarding Lead (DSL)
Tanja Doig
Assistant Headteacher
PSHE Leader, Designated Safeguarding Lead (DSL) and Year 2 Teacher
Steph Mayar
EYFS Leader
Thinking School Leader and Reception Class Teacher
Ruth Butchers
Mathematics Leader
Year 5 Teacher
Kari Ahmad
SENCO
Special Educational Needs Co-Ordinator
Ruth Short
School Business Manager
EYFS Team
Steph Mayar
EYFS Leader
Julia Edmonson
Nursery Teacher
History Leader
Jennifer Benson-Breen
Nursery Teacher
Natalie Bennett
Chestnut Class Teacher
Holly Arnot
Chestnut Class Teacher
Steph Mayar
Walnut Class Teacher
Claire Bright
EYs Practioner
Lisa Woods
EYs Practitioner
Akua Anane
EYs Practitioner
Julia Legg
EYS Practitioner
Lucy Young
EYs Practitioner
Sarah Barber
EYs Practitioner
PE Competition Leader
Jane Buckett
EYs Practitioner
KS1 Team
Tanja Doig
Phase One Leader
Maria Hughes
Larch Class Teacher
Geography Leader
Anna Tan
Ash Class Teacher
Becky Targett
Oak Class Teacher
RE Leader
Holly Arnot
Larch Class Teacher
Tanja Doig
Cedar Class Teacher
Vicki Lowe
Pine Class Teacher
Student & Volunteering Lead
Rebecca Gilbert
Yew Class Teacher
Bethany Wozniak
Support Staff
Lisa Riddle
Phase 1 Lead Teaching Assistant
ELSA & School Librarian
Isobel Desa
Support Staff
Ellie Wahba
Support Staff Phase
ELSA
Louise Ephgrave
Support Staff
Harry Short
Support Staff
KS2 Team
Claire Baker
Phase Two Leader
Ellie Batzorig
Elder Class Teacher
Niamh Shaughnesy
Rowan Class Teacher
Claire Baker
Lime Class Teacher
Peter Hill
Holly Class Teacher
Computing Lead
Lucy Kelsall
Elm Class Teacher
Healthy Schools Leader
Cassie Corrogan
Birch Class Teacher
Cath Reidy
Phase 3 Leader
Ruth Butchers
Aspen Class Teacher
Maths Leader
Bryony Fraser
Core Subject Teacher Y5
Kasia Halota
Beech Class Teacher
Cath Reidy
Maple Class Teacher
Creative Arts Leader
Stephen O'Callaghan
Core Subject Teacher Y6
Bharti Kaila
Juniper Class Teacher
Helen Stow
Support Staff
Senior Midday Play Leader
Rose D'Souza
Phase 2 Lead Teaching Assistant
ELSA
Michelle De Silva
Support Staff
Grace Wreford
Phase 3 Lead Teaching Assistant
ELSA
Lauren Jarvis
Support Staff
Learning Support Team
Angela Smith
Pastoral Lead Teaching Assistant
ELSA
Sue Kieley
SaLT Lead Teaching Assistant
Hanka Selcuk
Learning Support Assistant
Kasia Araszkiewska
Learning Support Assistant
Tracy Godman
Learning Support Assistant
ELSA
Becce Swaffield
Learning Support Assistant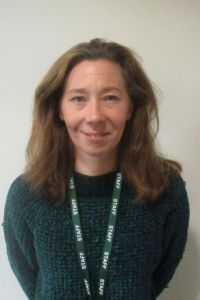 Sally Salvona
Learning Support Assistant
Naimah Rahman
Learning Support Assistant
Lunchtime Team
Helen Stow
Senior Midday Play Leader
Sandy Barber
MDPL
Lauren Jarvis
MDPL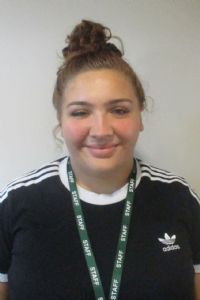 Courtney Ruddock
Reception MDPL
Julie Earley
Reception MDPL
Bethany Wozniak
Y1 MDPL
Isobel Desa
Y1 MDPL
Becce Swaffield
Y1 MDPL
Harry Short
Y2 MDPL
Ellie Wahba
Y2 MDPL
Yuliya Constantinou
Y3 MDPL
Kasia
Y3 MDPL
Michelle De Silva
Y4 MDPL
Bisma
Y4 MDPL
Hanka Selcuk
Y5 MDPL
Naimah
Y5 MDPL
Lara Ibrahim
Y6 MDPL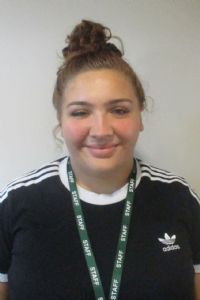 Courtney Ruddock
Y6 MDPL
Angela Smith
Lunchtime Inclusion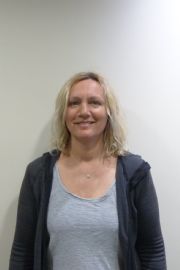 Georgie Davies
Casual MDPL
Admin & Site Team
Ruth Short
School Business Manager
Georgia Sellers
Office Manager
Cheryl Cooper
PA to Headteacher and SLT
Tracy Richards
Finance Administrator
Sadie Brooker
Office Administrator
Matt Trinidad
Site Manager
Russ Crandley
Site Assistant
The Copse @ Hillcross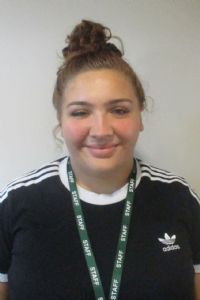 Courtney Ruddock
Angela Smith
Julie Earley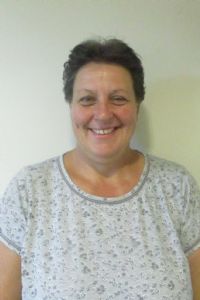 Sandra Matthews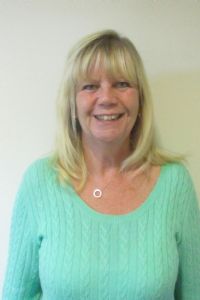 Julie Cleavely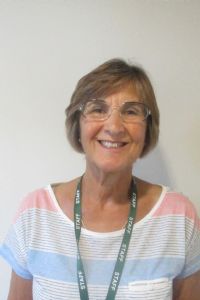 Christine Buller