Hillcross Primary School
In this section...
Vision & Values
Our children are supported and challenged to become caring, collaborative, critical and creative learners who can adapt to meet their future life goals with confidence and success. We have a clear focus on ensuring all children experience success in all aspects of the curriculum by inspiring them in their learning and ensuring they develop the personal and social skills they need to be successful in the 21st century.
We know that children learn more effectively if they feel valued, happy and secure. We aim to ensure that our children are respected as individuals and feel good about themselves so that they can achieve their very best within a safe, caring and supportive environment.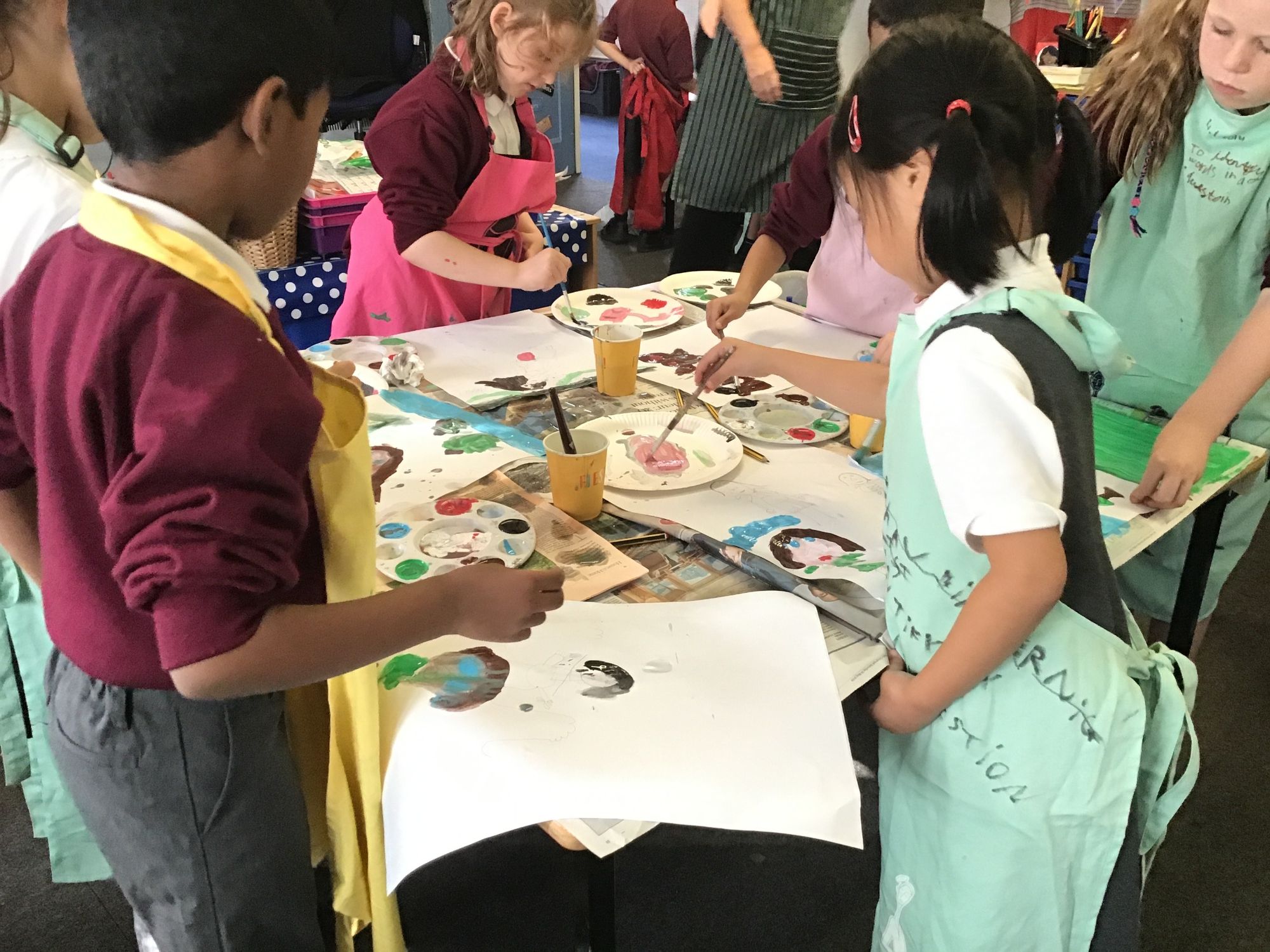 In line with our mission statement, 'Educating Our Children Together', we have an excellent team of outstanding, experienced staff who are fully committed to working in partnership with families and the local community to ensure that every child in the school benefits from an environment where all children achieve success in both their learning and personal achievements.
As a nationally recognised Thinking School we help children to develop a range of thinking processes that they can use to support their independent learning and problem solving. Children are given opportunities to reflect and develop knowledge about themselves and others, both in school and in the wider community.
Our distinctive features include:
A strong inclusive ethos where children are kept at the heart of all we do.

A child centred approach to teaching and learning which encourages and supports children to become enthusiastic, positive and resilient learners who are willing to have a go, are not afraid to ask for help and who feel bold enough to accept challenges.

A focus on key skills and a curriculum that, whilst encompassing the National Curriculum 2014, is rooted in talk for learning and the development of thinking skills which leads to relevant, meaningful and motivational learning experiences that are tailored to the needs of each individual and ensures every child learns in an exciting and stimulating way.

A warm and positive atmosphere where children and adults alike take pleasure from the excitement of learning and where emphasis is placed on developing confident attitudes to learning and positive relationships with others.

A strong school ethos where all types of achievement, both in and out of school, are celebrated and where everyone has the confidence to share experiences and ideas. At Hillcross, diversity of experiences, cultures and individual qualities are enjoyed and appreciated and everyone is treated with a sense of equality and dignity.

A wonderful physical environment that includes a large playing field, multi purpose sports arena, a copse, an allotment and climbing equipment outside, and inside offers an ICT suite, a library, a gym, a studio hall, spacious and well equipped classrooms and a number of smaller learning hubs.