Holiday Club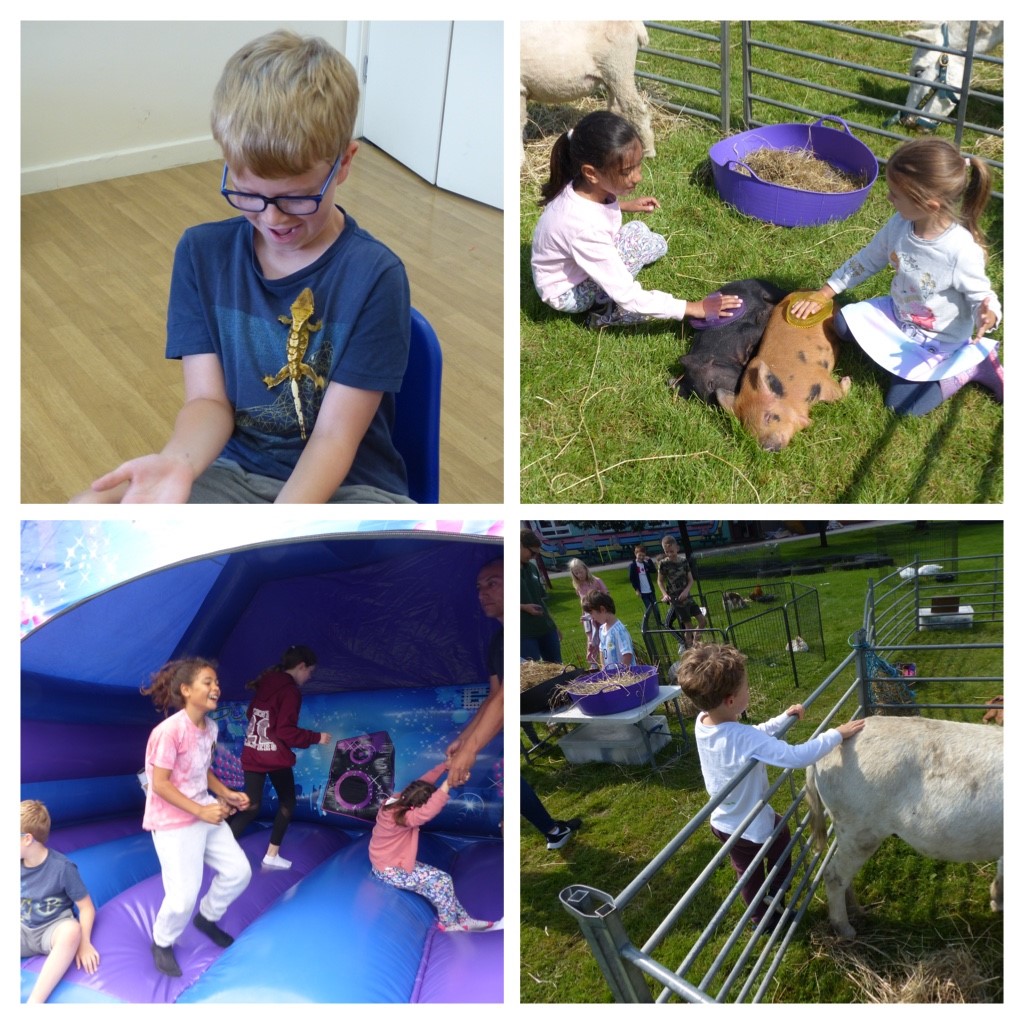 At our holiday club the children have a choice of indoor and outdoor activities. We provide a range of resources for your children to play with and help them socialise in a friendly setting such as books, board games, puzzles and the use of a computer with educational/age appropriate games. Children also engage in fun experiences such as arts, crafts, a range of sports and cooking activities. We plan themed weeks such as 'Art Attack' and 'Beautiful Beasts' and a range of special activity days such as inflatables, a magician and a visit from a farm.
The Copse@hillcross Holiday Club will be available to Hillcross children only, from nursery to Year 6
It will operate from our existing Copse spaces
Daily sessions operate from 8:30am to 4:30pm at a cost of £40.00
Families can book daily according to their requirements, but those who book a full week will be charged a discounted rate of £180.00
Payment for all booked sessions will need to be made in advance (and can be made using childcare vouchers)
Children will need to bring their own packed lunch, drinks and snacks with them
Places will be allocated on a first come, first served basis. If you would like to book sessions for your child(ren), please complete the Google application form here: https://forms.gle/SGuRAacjeA8PrzN6A . Further information is included in the terms and conditions for The Copse@Hillcross holiday club, these will also need to be accepted on your application.
Please email holidayclub@hillcross.merton.sch.uk for further information.
Holiday Club dates for this academic year:
Easter holidays w/c 03/04/23 - Mon to Thur and w/c 10/04/23 Tue to Fri
May half term w/c 29/05/23 - Tue to Fri
Summer holidays w/c 24/07, 31/07, 07/08, 14/08, 21/08 Mon to Fri
Please note, the Holiday Club does not operate during the Christmas holidays.