Multiplication Facts and Times Table Rock Stars
A crucial aspect of developing your child's knowledge and understanding in Mathematics is their grasp of multiplication facts. This allows them to unlock many other concepts in their maths learning (from shape and space, money and statistics and algebra) and is an essential skill that is utilised in a range of problem solving, including real world maths. To support our children's learning and understanding of multiplication, we have invested in the popular online app Times Tables Rock Stars.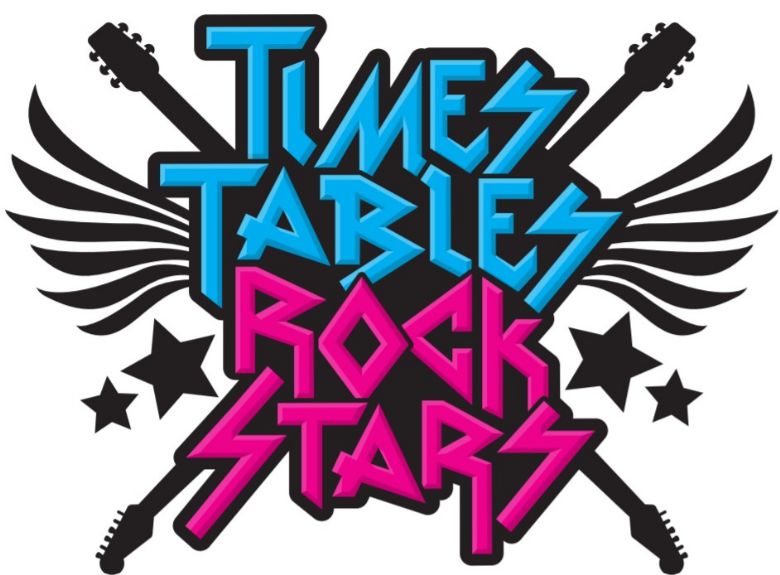 Times Table Rock Stars is a fun and challenging programme designed to help students master the times tables! To be the ultimate Times Table Rock Star, you need to answer any multiplication fact up to 12×12 in less than 3 seconds!
All children from Year 2 upwards have an account which they can access to practise their multiplication facts at home on any device.
Across the year, teachers will set tournaments for children to participate in, the children themselves can challenge each other and ultimately gain "rock star" status.
Some frequently asked questions about Times Tables Rock Stars:
How many times a week should my child do this?
In short, little and often. There are a variety of games and tournaments to participate in. We suggest 3 to 5 times a week for no more than 5 minutes a time.
Why is division a part of the questions?
As multiplication and division facts are linked (given the law of the inverse), a multiplication fact can be extended and developed to learn and understand a linked division fact. For example, if 2 x 3 = 6, then 6 divided by 3 = 2 and 6 divided by 2 = 3.
Along with the commutative law of multiplication (where children learn that, for example, 3 x 2 (3 lots of 2) is the same as 2 x 3 (2 lots of 3)), when a teacher sets one set of times tables (for example the 2 times tables), the children will experience and practice four linked facts. For example:
2 x 3 = 6 / 3 x 2 = 6 / 6 ÷ 3 = 2 and 6 ÷ 2 = 3.
Times Tables Rock Stars follows a Teaching for Mastery approach to teaching Mathematics which, as a key principles, has linked mathematical facts, small steps and how pictorial, concrete and abstract links.
Can I make my questions more challenging / easier?
Communicate this with your child(ren)'s class teacher via their communication book and the teacher will be able to discuss this with you. Please note: a less is more philosophy, small steps approach is recommended to secure facts and avoid cognitive overload.
My login details do not work. What shall I do?
Children have a login and a password.
The login consists of 6 letters and their password consists of 3 letters.
Please communicate with your child(ren)'s class teacher via their communication book if you need new login details.
Please note: if you are using a new device, you may be asked to type in the school's name (Hillcross Primary School) as a registered subcriber to the app. Then, you will be able to login in with your children's details.
Other activities
As well as using Times Tables Rockstars regularly, please do:
Practise with your child in short, quick bursts – avoid sedentary learning with lots of printed worksheets and booklets! This can look oppressive and switch children off. Making the most of time during car journeys, when waiting for the bus, when queueing and turning quick fire practice sessions into a competition (especially if playing against a parent or older sibling) can often add a real element of excitement.
Use concrete items (Lego bricks, eggs, play-dough balls etc.) and pictures as well as abstract numbers to embed and deepen a child's understanding of multiplication facts. For example:
Investigate links and connections between multiplication facts. For example, how the 2 times tables link to the 4 times table and how the 5 times table link to the 10 times tables.
Invest in posters to display in bedrooms and around the house. (Click here for some free downloads) or even better, encourage your child to make their own so that they are personalised.
Other links