Hillcross Primary School
In this section...
Curriculum Information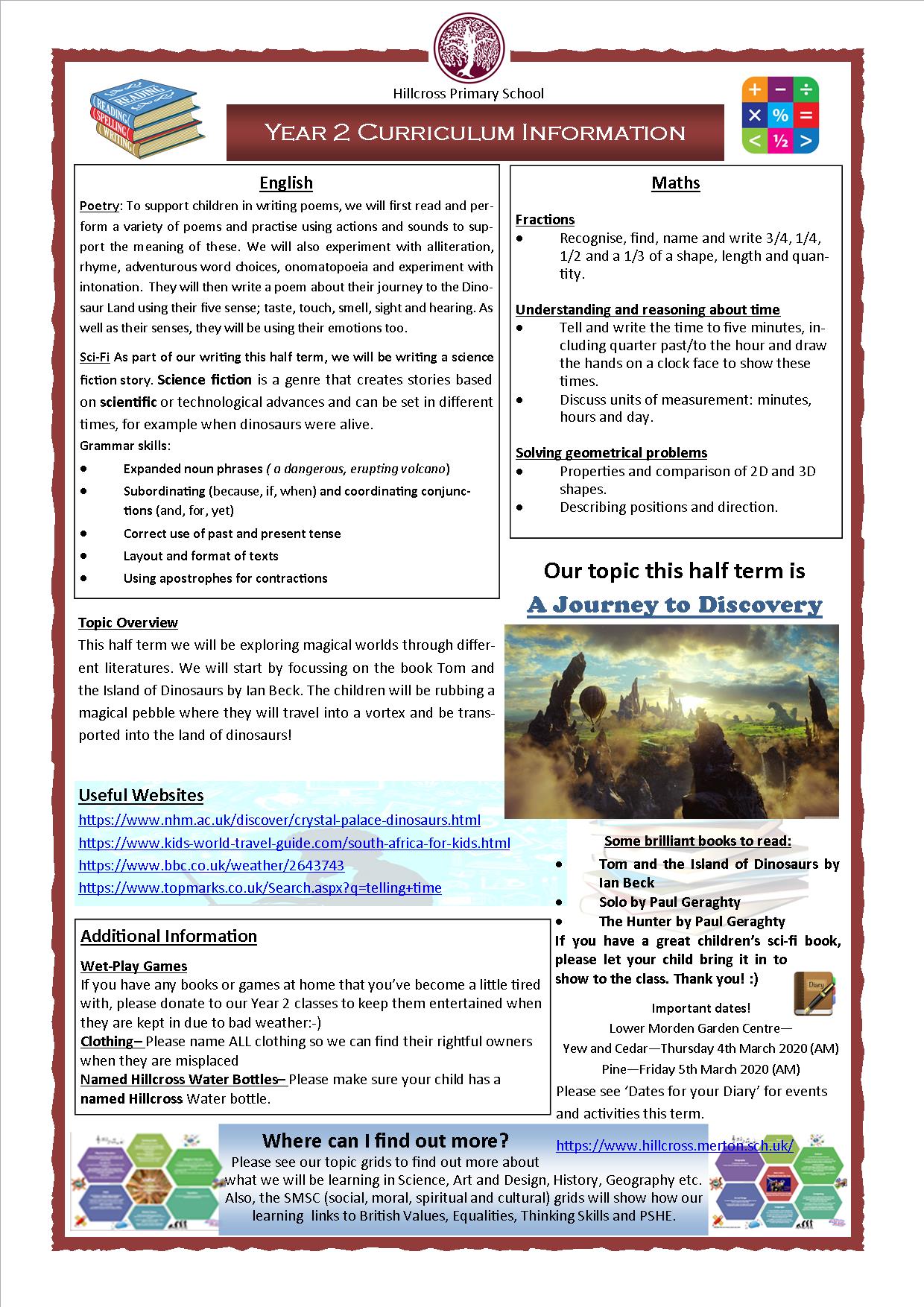 The information below outlines the topics we will be covering throughout the year. Please see our English and Maths 'Year 2 Learner' Expectations for further information.
Autumn 1 | Abracadabra!
Bringing magic to Year 2 through a talent show and magical stories. The children will discuss hunting during our P4C sessions and delve into,' The Magic Finger' .
Autumn 2 | Hearts and Lanterns
Introducing Florence Nightingale and Mary Seacole and the work they did during the Crimean War.
Spring 1 | Under the sea
During this topic we will be swimming around different habitats and compare and contrast these. We will also focus on the importance of recycling and make sculptures from reclaimed materials.
Spring 2 | Journey to Discovery
Natural disasters strike yet again! We will learn about natural disasters and go on a journey with 'Tom and the Island of Dinosaurs'.
Summer 1 | Disaster Strikes
Hear Ye! Hear Ye! A fire has spread through the city and even got rid of the rats! We will compare London now to the 1600's and look at significant changes.
Summer 2 | TBC
Our whole school topic will be chosen in the Spring Term