Black History Month
Black History Month 2023 is a momentous occasion to recognise and celebrate the invaluable contributions of black people to British society.
Black people have always been at the forefront of social justice movements, fighting against oppression and paving the way for change. However, despite their countless contributions to society, the achievements of black women, in particular, have too often been overlooked or forgotten. That is why, this year, the nation will be celebrating the exceptional achievements of black women.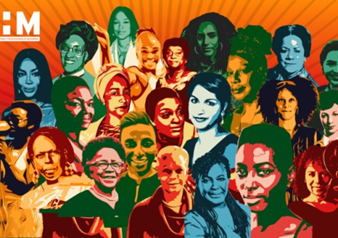 The theme of 'Saluting our Sisters' highlights the crucial role that black women have played in shaping history, inspiring change, and building communities. This year's celebration will showcase pioneering black women who have made remarkable contributions to literature, music, fashion, sport, business, politics, academia, social and health care, and more.
We have reminded the children in Collective Worship today about what it means to discriminate: when someone treats a person differently, unfairly or worse because of a characteristic (a feature or quality that makes a person different from others). The Equality Act refers to 'protected' characteristics. The children were reminded about our Hillcross Equality, Diversity and Cohesion Policy and the Hillcross Umbrella which reminds them of which groups are protected by law. The children were also reminded that discrimination based on race is called racism.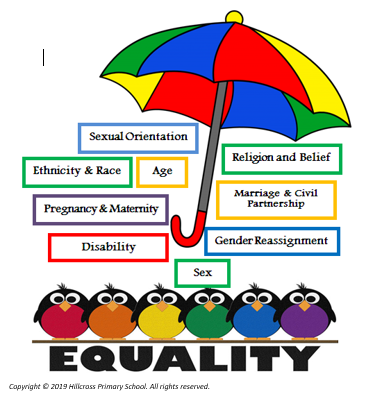 The children found out about the life and challenges faced and overcome by Betty Campbell (ask them to tell you about her).
The children were encouraged to continue to be allies. Allies are people who actively choose to challenge others when they see people being discriminated against and disadvantaged. Allies use their influence to improve the circumstances of others.
In order to be an ally, you have to know and understand about the prejudice and discrimination others face. We have challenged the children to find out about the lived experience of other black female 'sheroes'. We will be doing this at school throughout October (and throughout the year) and you can help them to do this at home by:
Watching videos from the following links

Look at the National Archives together - these hold more than 11 million national records, including records relating to the experience and influence of black British people in the 20th century. Their records also contain stories about some of the pioneering women throughout history, such as Evelyn Dove and Mona Baptiste:

https://www.nationalarchives.gov.uk/black-history/