Rights for Dogs
This website page has been created by the Year 3 children in January 2023 as part of their Trailblazer Topic.
Did you know that dogs have rights too? Do you know what it takes to be a dog owner? Do you know how much it costs to own a dog? Do you know how to show your dog love and affection? Well, read on to find out more on how we can ensure dogs are treated equally and fairly in our community.
The Rights of a Dog
As a Rights Respecting School, we know that all children are the Right Holders and teachers are the Duty Bearers therefore the dog owners are the Duty Bearers and dogs are the Right Holders.
So here are some of the rights that the children in Year 3 have created:
Picture Coming Soon - We're just adding some final touches!
The annual cost of owning and buying a dog
Owning a dog comes with huge responsibilities and commitments. Using the Pets at Home website, the children in Year 3 have researched different upfront and reoccurring costs to meet the needs of all dogs. Here are some of our shopping lists: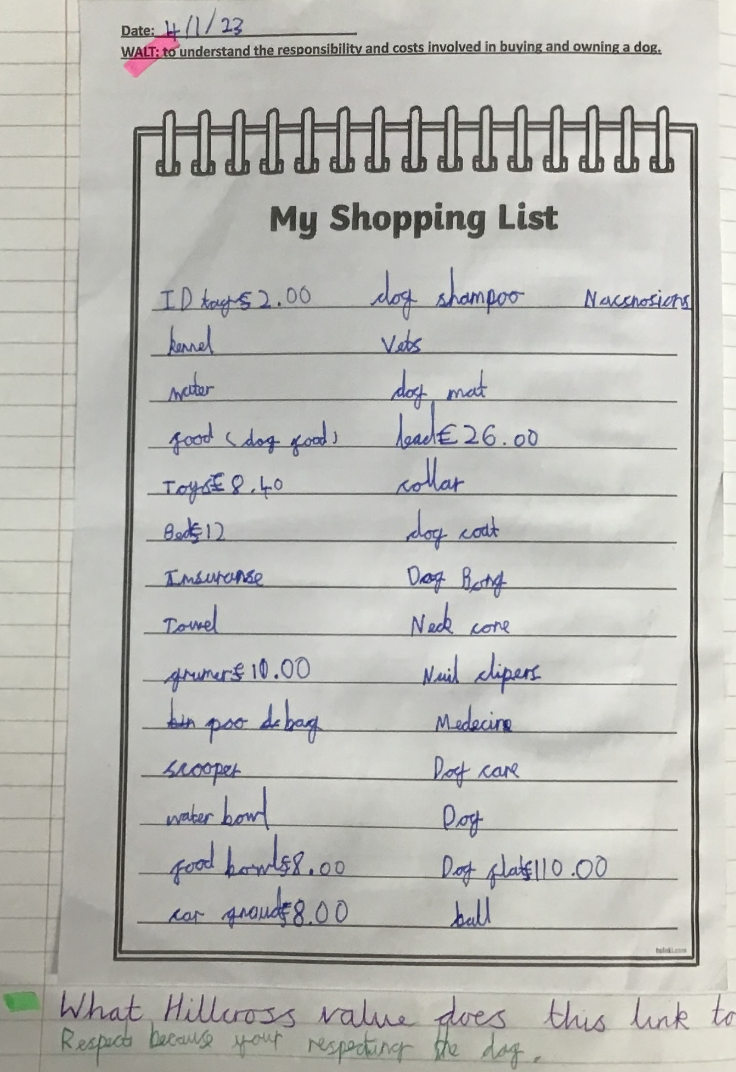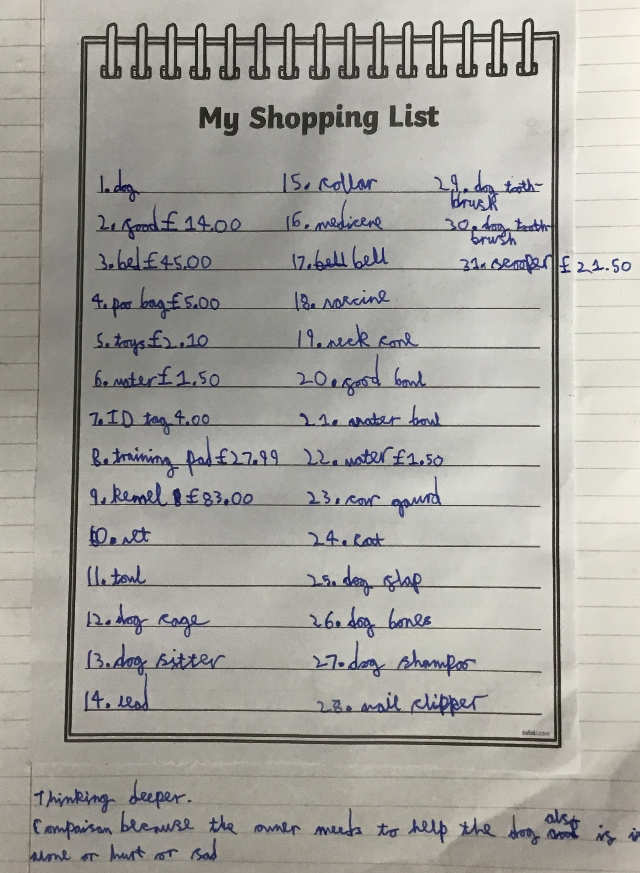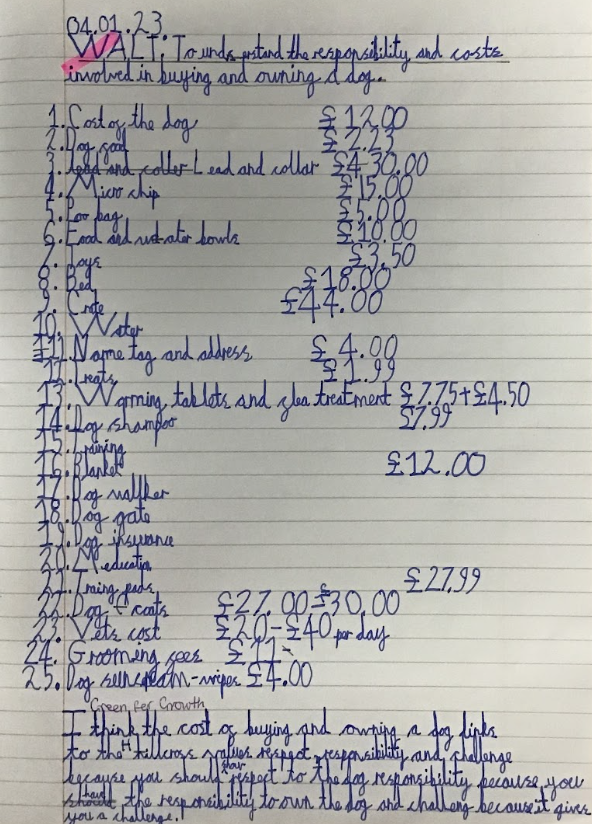 The Main Welfare Needs for Dogs
All animals need to have 5 welfare needs met. These include:
Food and Water
Protection
Company
Natural Behaviour
Environment (Shelter)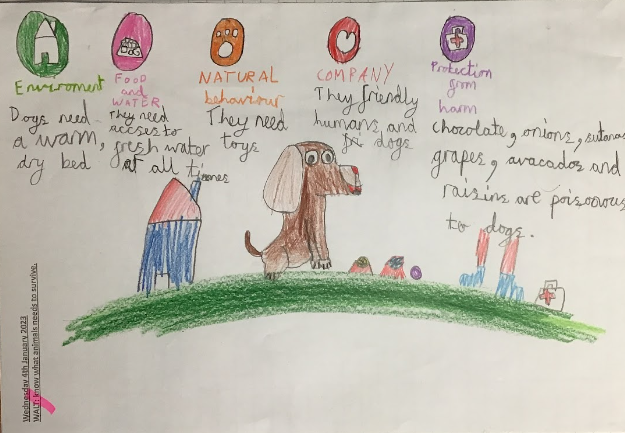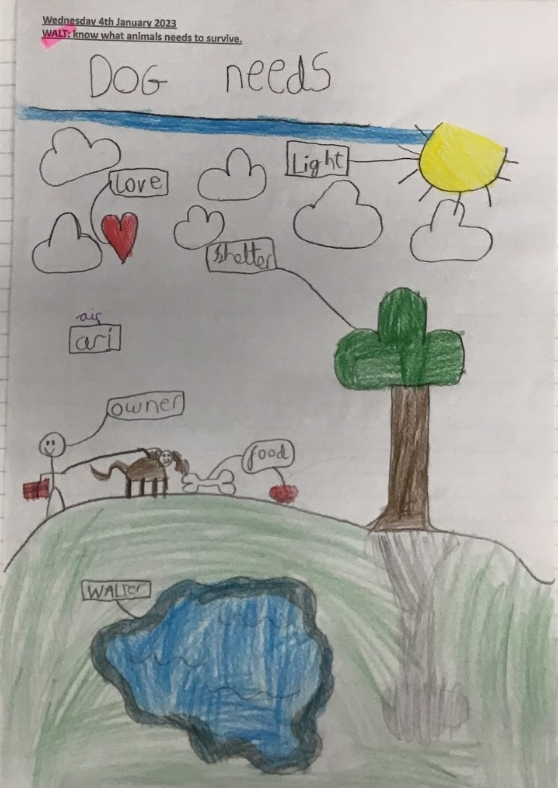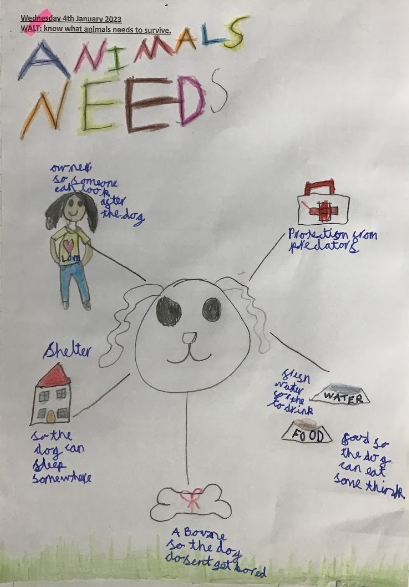 How to care for a dog?
Make sure you take your dog to the vet for its vaccination at least once per year.
Make sure your dog has a safe space to sleep.
Make sure your dog is wearing an ID tag.
If your dog is a pedigree, then you must register with The Kennel Club.
Just like humans, dogs need enough food and water otherwise they will not survive.
You must by law have your dog microchipped incase it gets lost.
The Dog's Trust recommends that you don't leave your dog for longer than 4 hours on its own.
Every dog requires lots of love and affection.
Make sure you take your dog for a walk at least twice a day.
Don't feed your dog any of these foods avocados, chocolate, raisins, saltunas, grapes and onions because they are poisonous to them.
Help and Support
Help and support can be found at these charitable trusts: