Knowledge Organisers Autumn 1
Please find below the Knowledge Organisers showing the information the children will learn in each subject this half-term.
As physicists WALT, understand the effect of forces: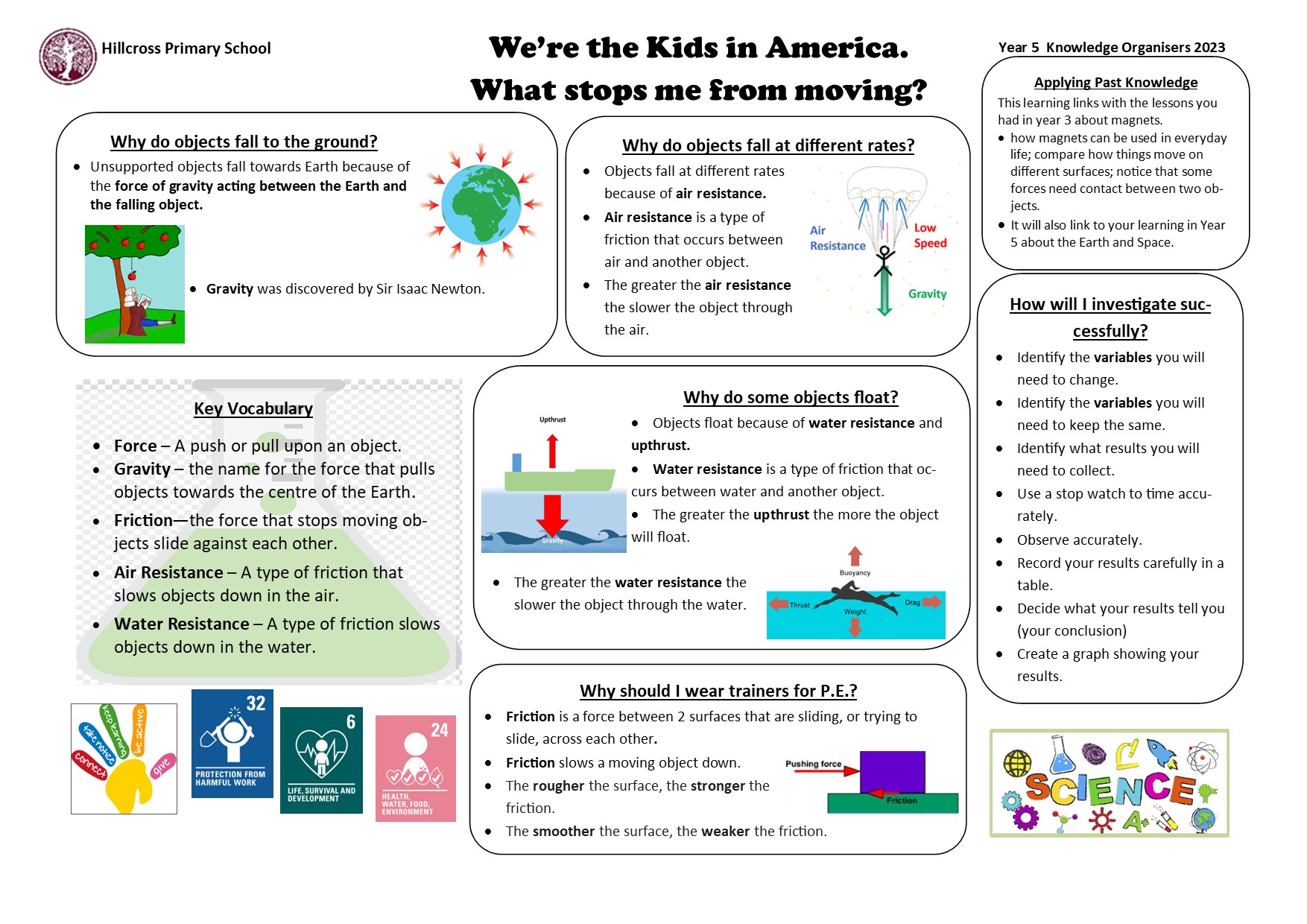 As geographers WALT, develop our understanding of North America.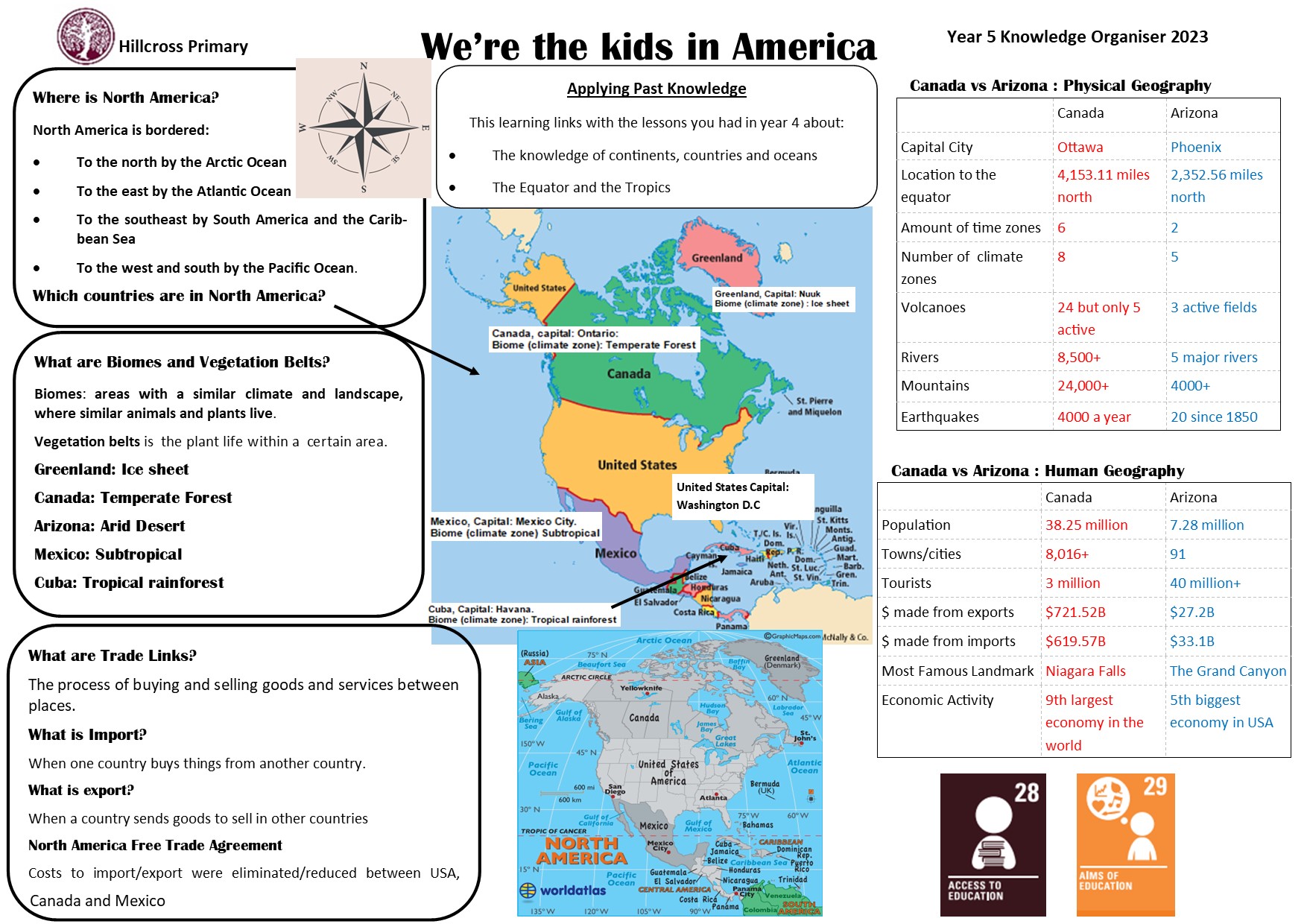 As designers WALT, design and make a moving toy using cams and levers.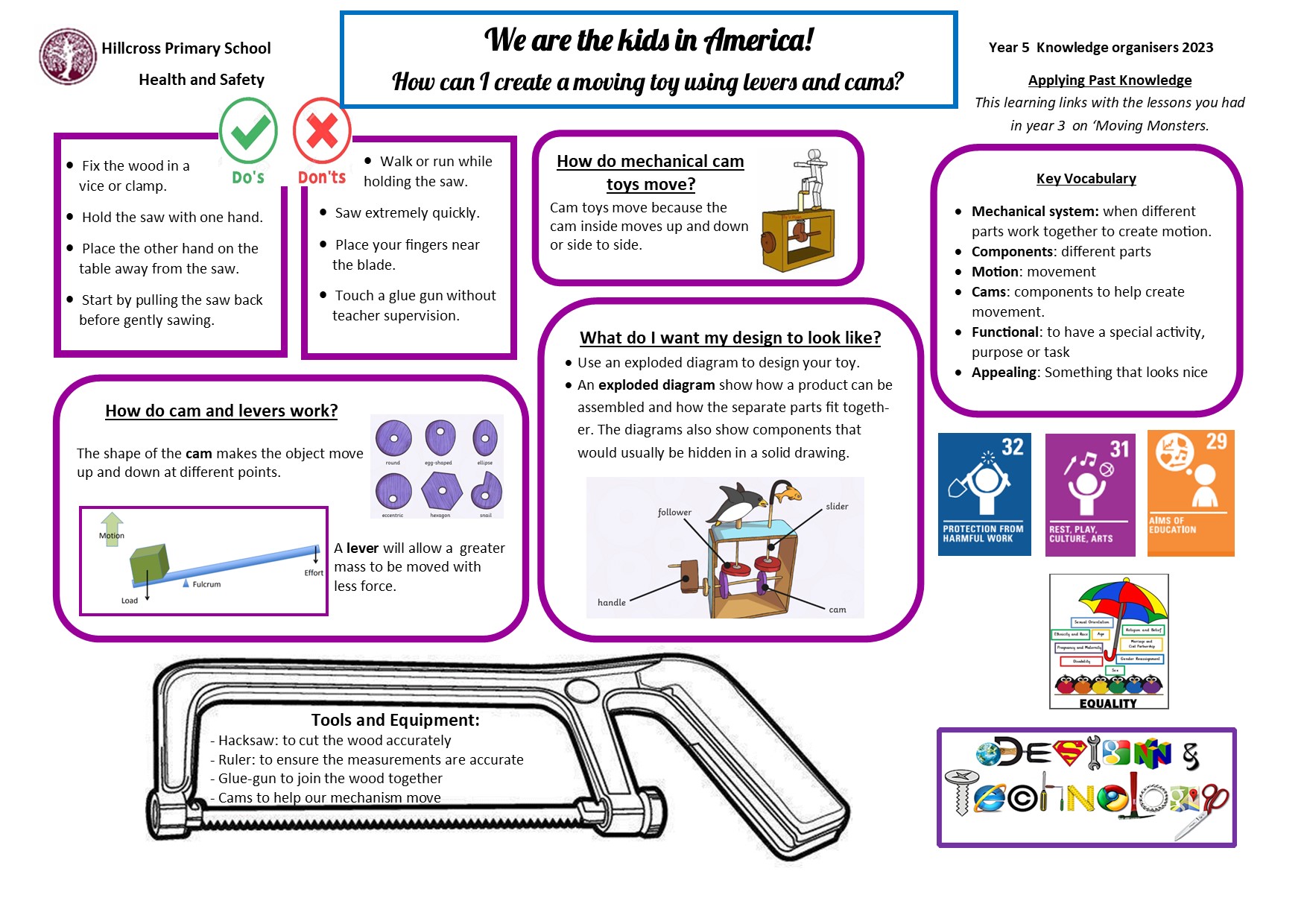 As musicians WALT, combine rhythms to create a multilayer composition.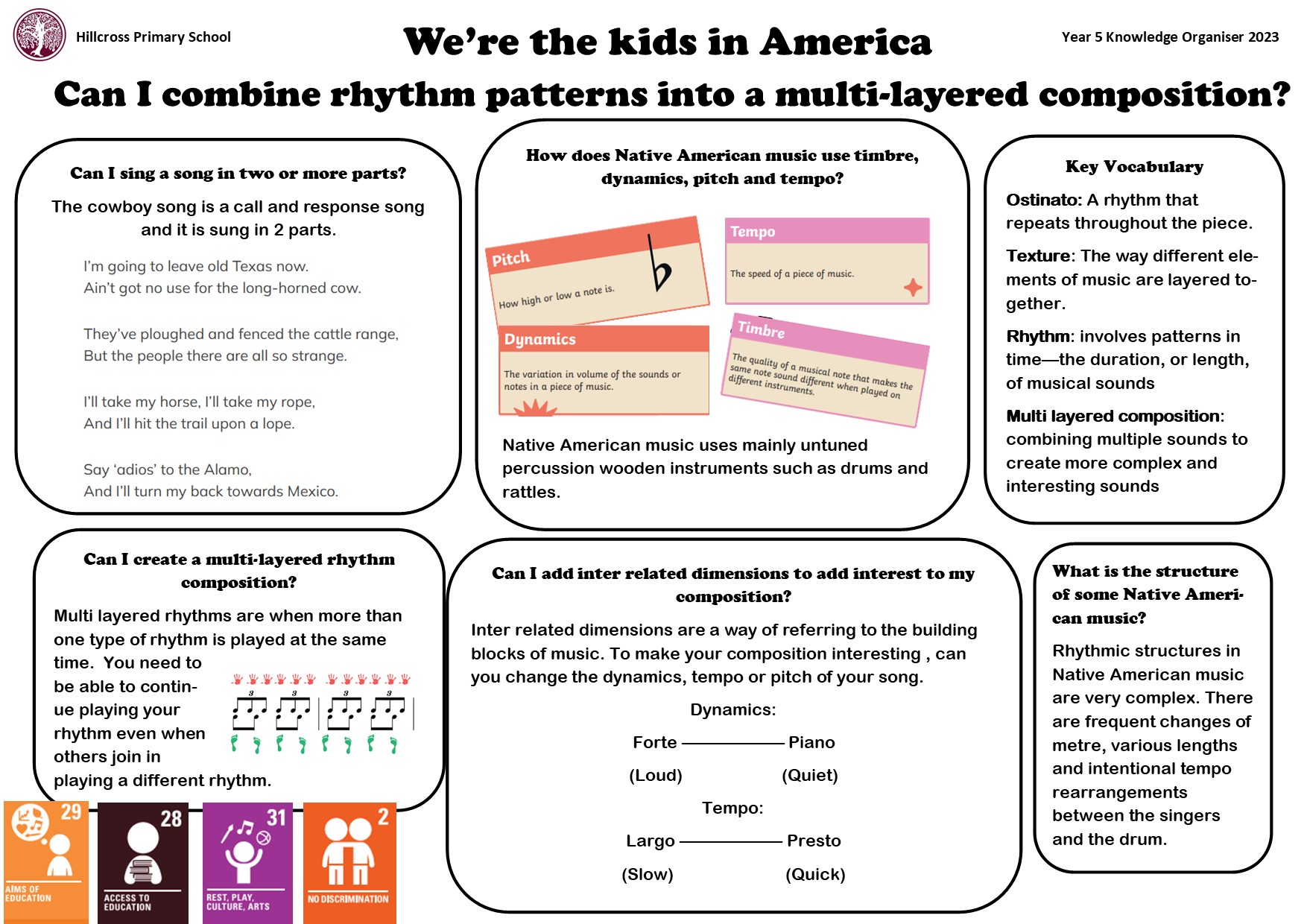 As theologists WALT, understand how the bible impacts Christians.